Tulane NBA Prospect Teshaun Hightower has been arrested and charged with murder, and aggravated assault in Georgia. Police arrested Teshaun Hightower after connecting him to a homicide that took place in Stockbridge, GA earlier in April, where Devante Anthony Long was killed. Teshaun Hightower was one of 6 people charged in connection with crime.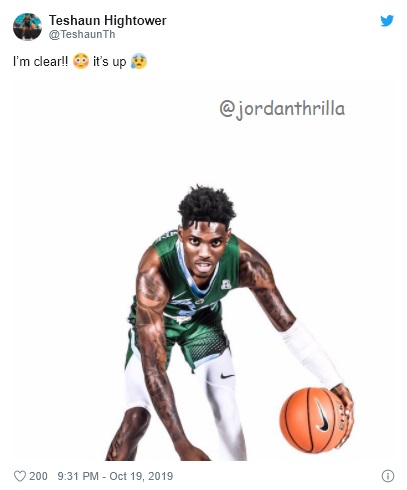 Teshaun Hightower had a strong season at Tulane averaging around 16 ppg, and had just declared for the NBA draft this month. With Teshaun Hightower being charged with murder of

Devante Anthony Long

, his NBA dreams are likely over. We can only hope the investigation shows he had nothing to do with this crime.
RIP to the victim.
Author: JordanThrilla