UFC Commentator Joe Rogan Accused of Racism and Misogyny by Angry Bernie Sanders Supporters, after appearing in campaign ad.
Joe Rogan is being labeled a racist and misogynist by supporters of Bernie Sanders, who are mad that he paid homage to him, after Joe Rogan said he is voting for Bernie Sanders.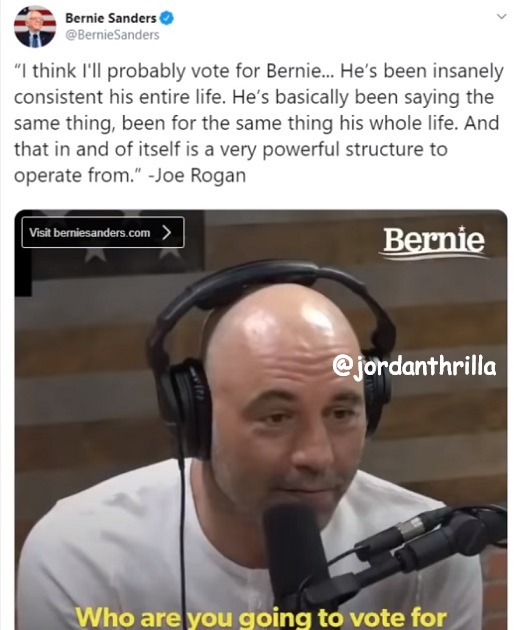 Joe Rogan claimed to be an avid supporter of Bernie Sanders, but his other supporters made it clear they don't want Rogan on the Sanders support train.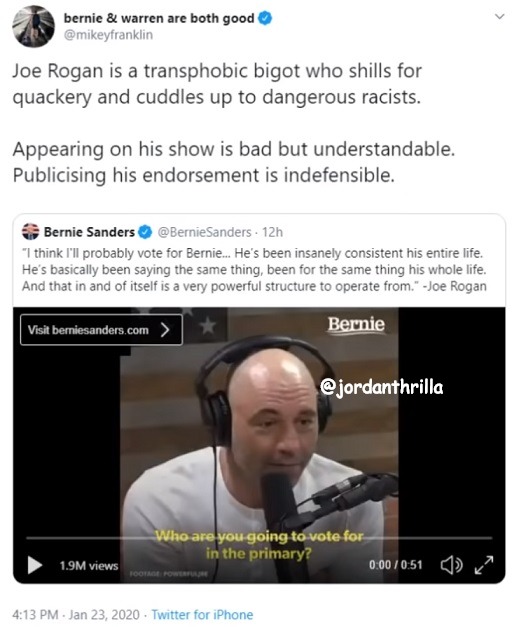 When it comes to voting, how other people feel about your choice shouldn't influence your decision, so most likely Joe Rogan will still be voting for Bernie Sanders.
The reactions from other Sanders supporters shows the strong sense of "morality" in the group. Personal beliefs of life values, was held at a higher standard than just securing as money votes as possible.
Author: JordanThrilla