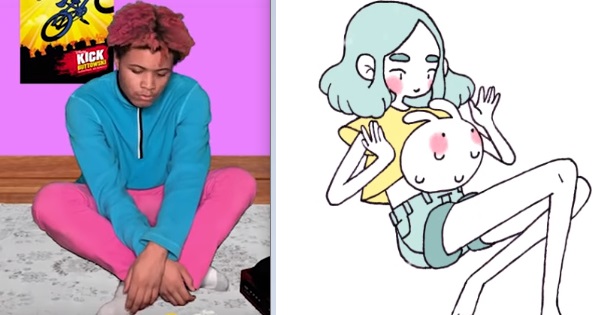 Ugly God and Trendy Accused of Stealing Instrumental for 'Stardust' Beat from Independent Artist Limbo's song 'Airplane Mode'.

UglyGod and Trendy are going viral after an artist named "Limbo", accused them of stealing the instrumental from her "Airplane Mode" song, and threatened legal action. She even mentioned she has song called "Starlight" coming out, insinuating they even ripped off the name of their song "Stardust" from her. Take a listen to the two songs below, and see for yourself if they sound alike.
The Video above is Trendy Ft. UglyGod "Stardust".
This video above, is Limbo "Airplane Mode".
The beat on both songs almost sounds identical, so Limbo definitely has a point. UglyGod and Trendy might be in hot water. Like Limbo says, it seems like they have people watching her musical releases very closely, and copying it since she is an independent artist. The possibility that is all a coincidence could also be true.