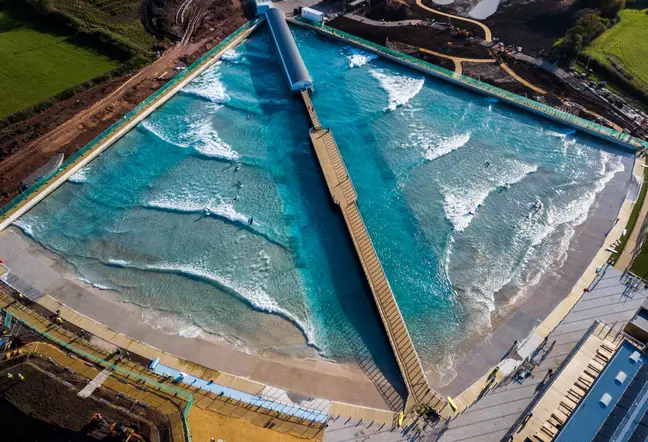 UK England Opens First Inland Surfing Lake in Country History in Easter Compton called "The Wave". The United Kingdom is opening the first Inland Surfing Lake in England's history. The indoor lake will be located in Easter Compton, and will be called "The Wave". The whole project cost England around $50 Million dollars to complete.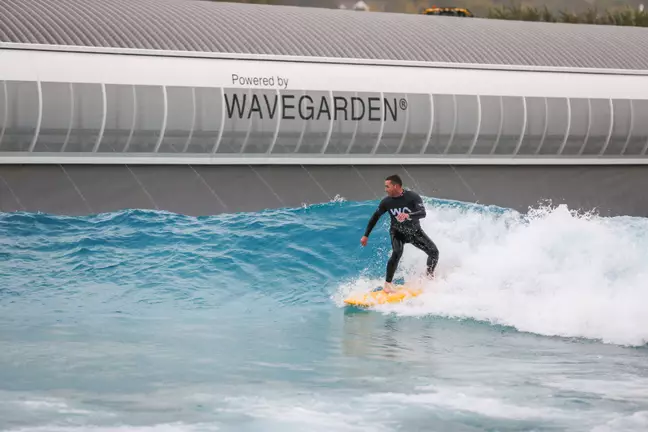 The technology behind the indoor lake will be the "Wavegarden". The technology is able to generate up to 1,000 giant ocean like waves per hour. The waves can reach as high as 6 feet, giving surfers the feel that they are really just surfing out in the ocean. The indoor lake is composed of about 6.5 Million gallons of water.
Surfers now have a dream destination in the UK. A place where you can be 100% sure, you will catch a perfect wave, over and over again. With rescue workers always on hand, the risk of drowning is also greatly reduced surfing at the indoor lake. Even for those who never plan on surfing, this will surely be a place you would want to see in person anyway.
Author: JordanThrilla