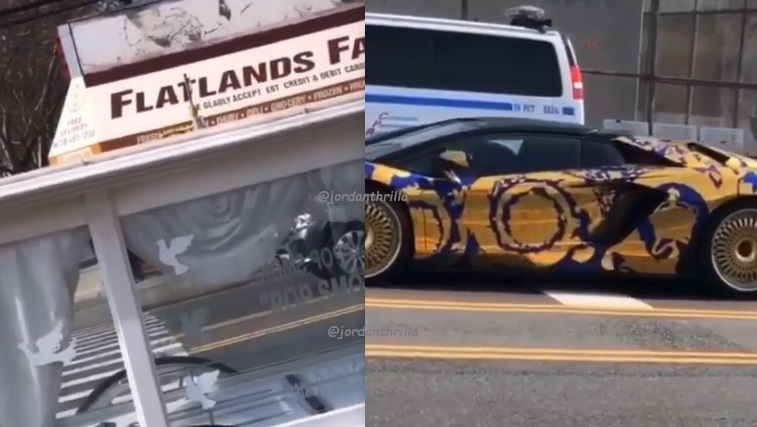 Video Footage of Pop Smoke Memorial Shows Horses and Rolls Royces Arriving As He Makes Final Lap Around Town. 50 Cent Arrives at Pop Smoke funeral.

Pop Smoke Memorial is underway, and he is going to make one more lap around town before being laid rest. Videos surfaced of 50 cent arriving at Pop Smoke's Memorial with a line of Rolls Royces, Horses, and Bentley Trucks as fans looked on crowding the streets. It's clear the Pop Smoke Funeral Service is going to be a legendary event.
The horses and carriage will be carrying the body of Pop Smoke.

It's always sad to see memorial services like this happen for someone who was still so young. Having a Pop Smoke memorial service when he was only 20 is still shocking to think about.
RIP Pop Smoke.
Author: JordanThrilla