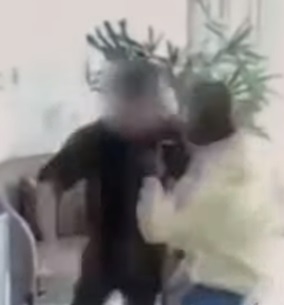 Video Footage of the DaBaby Beating Up a Hotel Worker Leaks.

Rapper DaBaby was caught on camera pressing a hotel worker, and the footage has leaked. In the video DaBaby can be forcefully hitting and pushing the hotel worker into a chair, then threatening him while pointing his finger in his face.
DaBaby's crew follows the hotel worker for a few seconds, before they start assaulting him. It's not clear what led to incident prior to DaBaby following him.
DaBaby has had a lot of run ins with law recently, this might just add to his troubles.
Author: JordanThrilla