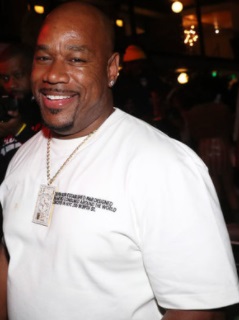 Video Footage of Wack100 Waking Up After Getting Knocked Out by Nipsey Hussle's BodyGuard J Roc at Rolling Loud LA Festival.
New Footage has been released of Wack 100 Waking up after getting knocked out by Nipsey Hussle bodyguard JRoc. Wack 100 was disrespecting Nipsey Hussle which led to being KO'd. Take a look at the video below
Here is another video showing the results of the knockout.
It's safe to say we won't not hear Wack 100 mentioning Nipsey Hussle again. If he does, he will remember this moment.