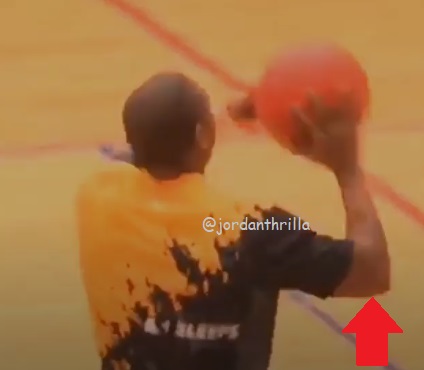 A video of Ja Rule shooting jumpers and missing every shot has gone viral. Ja Rule tries his best to sink a jumper, but every single shot clangs the rim. At one point after Ja Rule had missed 10 jumpers in a row it almost looked like he was about to cry.

Ja Rule's jumping shooting form isn't as perfect as Lonzo Ball's, but isn't that bad either. The hitch in Ja Rule's elbow when he's shooting looks to be the problem. There's also the possibility he was thinking about how 50 Cent destroyed his rap career.
He may be a master at scamming fans into spending thousands on fake concerts, but Ja Rule still can't make a jumpshot to save his life.
Author: JordanThrilla