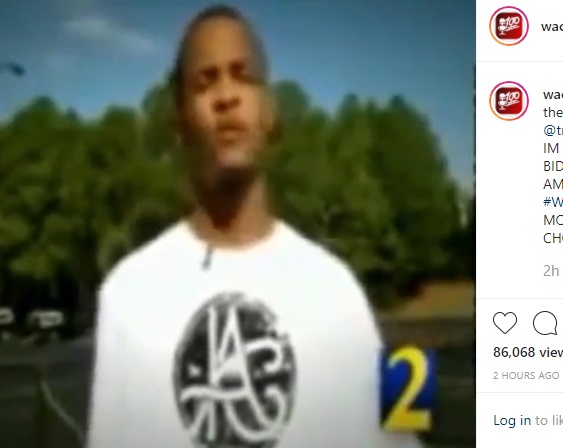 Wack 100 Responds to and Dissed T.I. on Instagram with "Crime Stoppers Atlanta" Video Calling Him a Snitch like Tekashi 6IX9INE.
Wack100 heard T.I.P yesterday, and today he responded with a disrespectful diss. Wack 100 posted the TI crime stoppers commercial with this caption,
"BEFORE THERE WAS A 69 there was a TI-#ALEGEND @troubleman31 YOU GOT MY LINE…. IM NOT TO BE PLAYED WITH MIND YA BIDNESS …. WACK GIVES NO F**** I AM NOT A RAPPER #YA65395 #J49170 #West????????ONLY LEGENDS GET 12 MONTHS FOR 5000 pills and 25 CHOPPAS ——— NOW BLOG THAT".
TI was doing the crime stopper commercial shortly after beat a case where people say the only way that could happen, is if he snitched. T.I. hasn't responded yet, but he surely will soon.