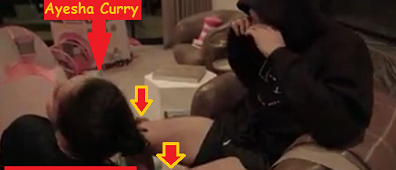 Was Ayesha Curry caught giving Stephen Curry an UPPER GROIN MASSAGE on Instagram Live?? ????‍♂️????‍♂️

Everyone's favorite NBA basketball wife and Queen of the Warriors Ayesha Curry is back again in the news for attention seeking activities.
This time she was caught on Instagram IG live in a position that look a lot like she had just finished, well lets just say giving Steph Curry a VERY upper Groin Massage.
Could it just be a funny angle to something completely different? No one really knows at the moment.