If you've been on Twitter or TikTok lately, you've probably seen the hashtag #Barbenheimer trending. But what does it mean and why is it so popular? Here's everything you need to know about the viral phenomenon that has taken over the internet.
What is #Barbenheimer?
Barbenheimer is a portmanteau of Barbie and Oppenheimer, two movies that are releasing today, July 21, 2023. Barbie is a live-action comedy starring Margot Robbie as the iconic doll who embarks on a journey of self-discovery in the real world. Oppenheimer is a historical drama directed by Christopher Nolan that tells the story of J. Robert Oppenheimer, the physicist who led the development of the atomic bomb during World War II.
The hashtag quickly went viral, with many people expressing their interest in seeing both films or joking about the contrast between them. Some users also created memes and trailers that mashed up scenes from both movies, such as Barbie dancing with Oppenheimer, or Oppenheimer saying "I am become Barbie, destroyer of worlds". Take a look at some reactions using the viral hashtag.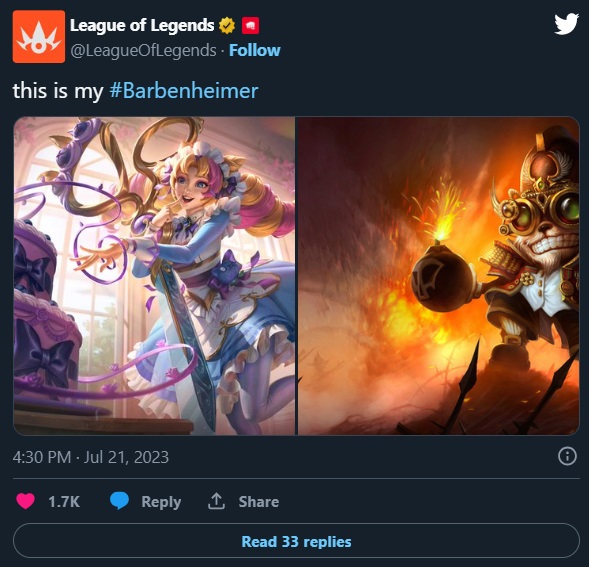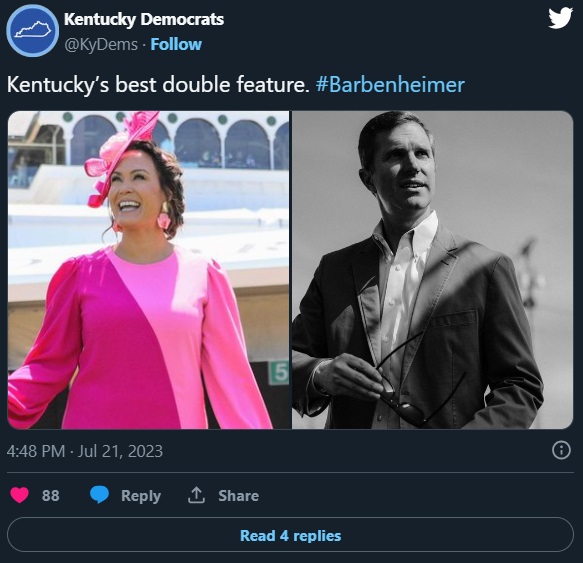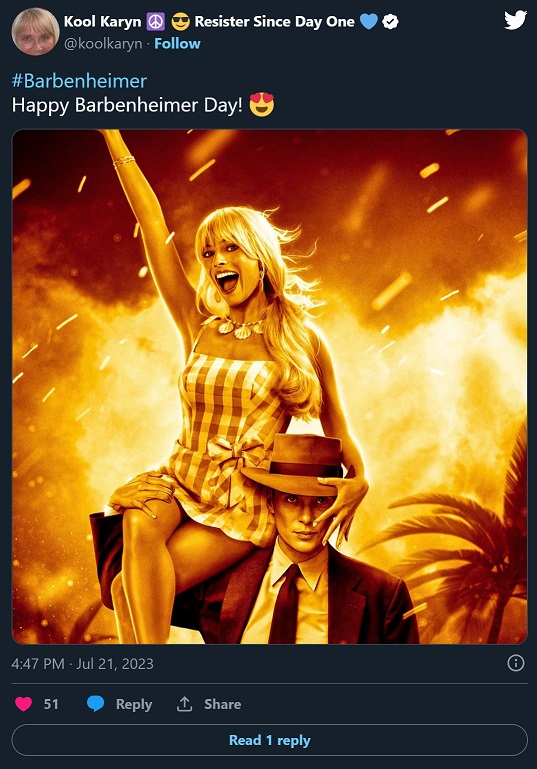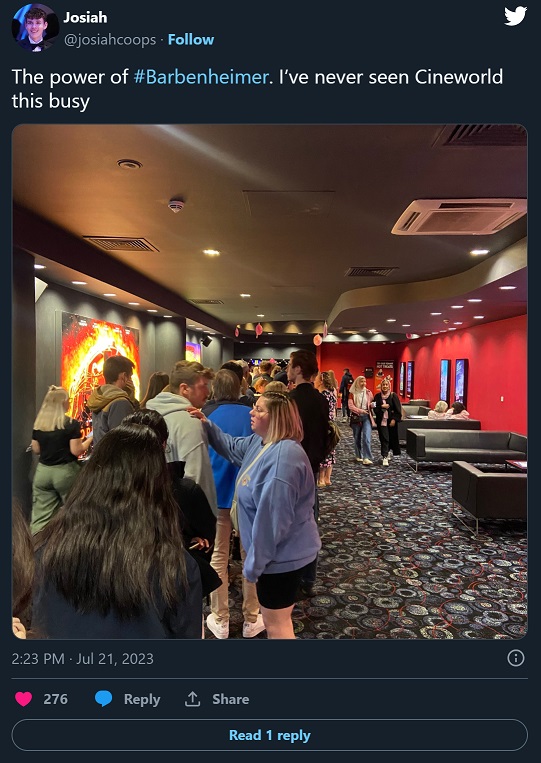 What is the Barbie Movie About?
Barbie is a live-action comedy based on the popular toy line by Mattel. The movie follows Barbie (Margot Robbie), who is expelled from Barbieland for not being perfect enough and ends up in the real world, where she meets new friends and learns to embrace her flaws.
The movie is directed by Greta Gerwig and co-written by Gerwig and Noah Baumbach. It also stars Ryan Gosling as Ken, Barbie's love interest, and Kristen Wiig as Raquelle, Barbie's rival.
What is Oppenheimer About?
Oppenheimer is a historical drama based on the life of J. Robert Oppenheimer, the American physicist who led the Manhattan Project, which developed the first atomic bombs during World War II. The movie explores Oppenheimer's moral dilemmas, personal relationships, and political conflicts as he faces the consequences of his creation.
The movie is directed by Christopher Nolan and written by Jonathan Nolan. It also stars Robert Pattinson as Edward Teller, Oppenheimer's colleague, and Emily Blunt as Kitty Oppenheimer, Oppenheimer's wife.
Will you be going to the movies today to be a part of the Barbenheimer Day movement?