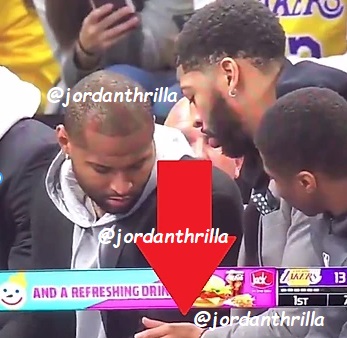 What's Your Favorite Demarcus Cousins Lakers Moment Goes Viral after he is Waived Troy Daniels and Jared Dudley.

Our favorite Boogie moment was when Anthony Davis sneaked and gives Demarcus Cousins a secret item. Lakers fans around the world are telling stories about their favorite Demarcus Cousins Lakers moment.
AD sneaking something to Cousins was one the funniest moments in NBA history to us here at JordanThrilla.

The Incident seemed like a flashback of Westbrook sneaking to eat something when he was a member of the Thunder, the first time we saw it.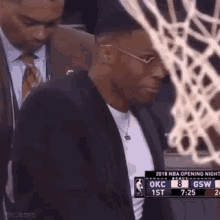 When Lakers legend Demarcus Cousins was waived it broke the hearts of Lakers fans everywhere. Boogie seemed primed and ready to make a playoff run and huge impact.
Lakers fans were angry that he was released instead of Troy Daniels or Jared Dudley.
AD sneaking Cousins a secret item is definitely our favorite moment. Hopefully Anthony Davis doesn't get angry his best friend was kicked off the team.
Author: JordanThrilla