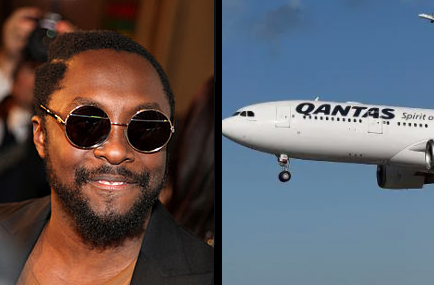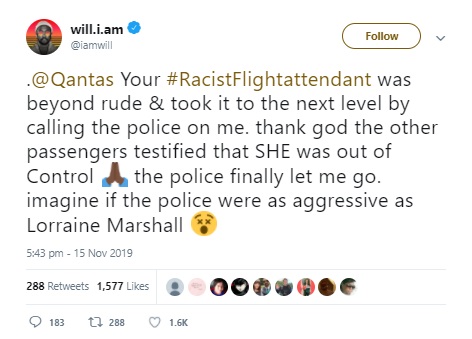 Will.I.am Accuses Qantas Flight Attendant of Racism After She Called the Police on Him During Flight.
Will.I.am of The Black Eyed Peas is not happy with Qantas. He took to twitter to make an angry statement about a Qantas racist flight attendant experience. In the message he said,
" .@Qantas Your #RacistFlightattendant was beyond rude & took it to the next level by calling the police on me. thank god the other passengers testified that SHE was out of Control the police finally let me go. imagine if the police were as aggressive as Lorraine Marshall ".
Safe to safe Qantas needs to respond, because they are facing a ton of backlash for this. They could end up losing a lot of business, if people know they are hiring racists, and not doing anything about it when they find out. Story is still developing.