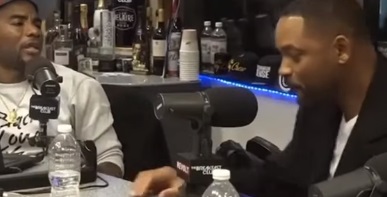 Will Smith Says He and 2Pac Didn't Speak Because of Tupac's Romantic Relationship with his wife Jada Pinkett.
Tupac was a ladies man when was alive, and even Will Smith was jealous. In a recent interview Will Smith revealed he was jealous Tupac's relationship with Jada Pinkett, which led him to think of Pac as enemy. Will Smith claims he didn't speak to Pac because of this.

Jada Pinkett and 2pac's relationship was publicized during 90's. However, it wasn't confirmed until Jada Pinkett admitted this year that they that had a romantic relationship.

Will Smith has been reminiscing about the past a lot lately. He was seen previously trying freestyle like his Fresh Prince days. It seems he also thinks about 2pac when he takes trips down memory lane.