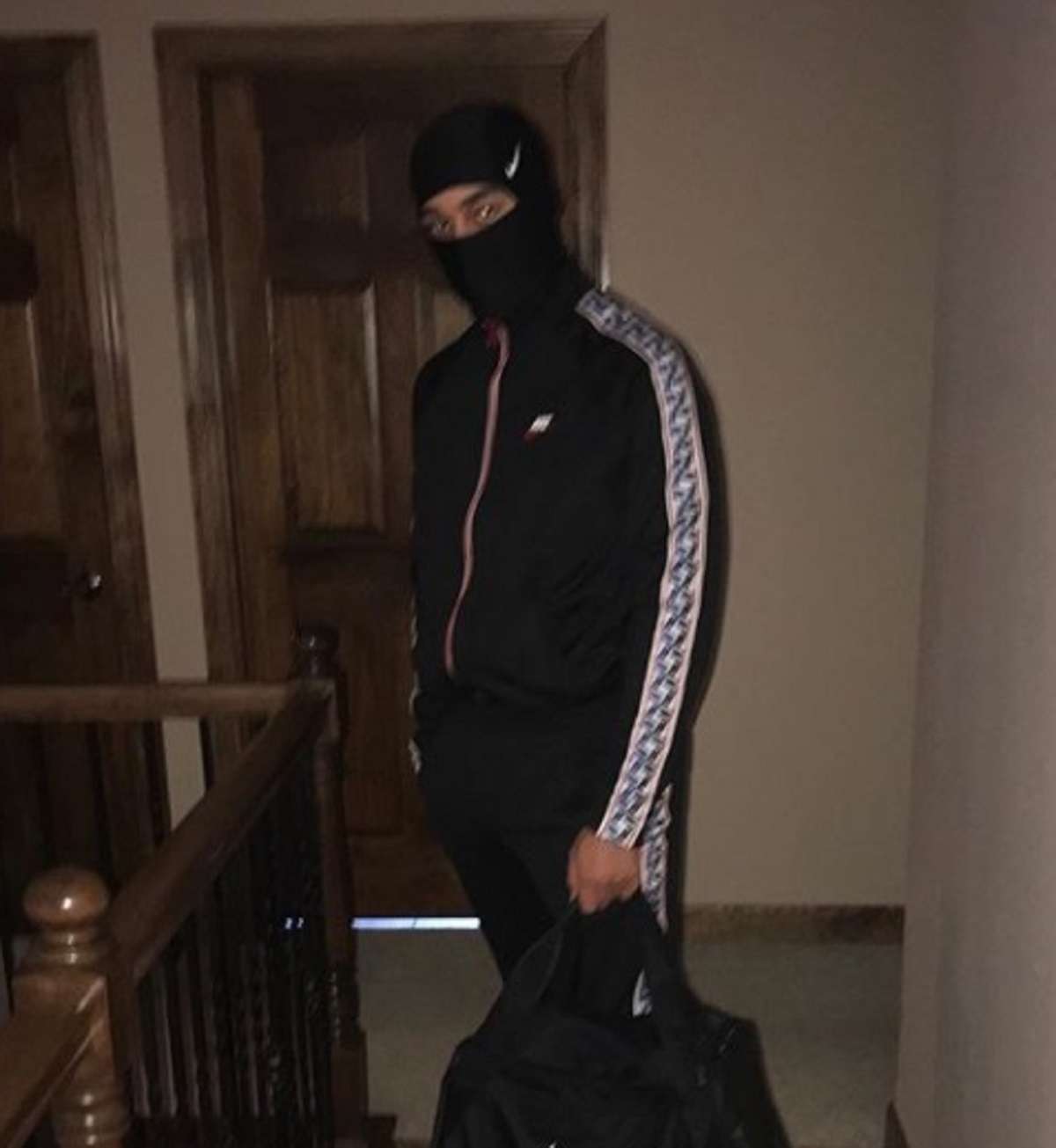 Wintertime Announces His Return to America after Spending Two Years in Iceland, Isolated. Wintertime says he discovered a way to manipulate space and time. Will be releasing book.
Wintertime is returning to music after spending two years in Iceland, isolated surrounded by nothing but his own thoughts and ideas. He claims he found peace that he was searching for, along with a way to travel through space and time.
All the secrets of his time in Iceland will be published in a book he will be releasing. Here was his full statement below.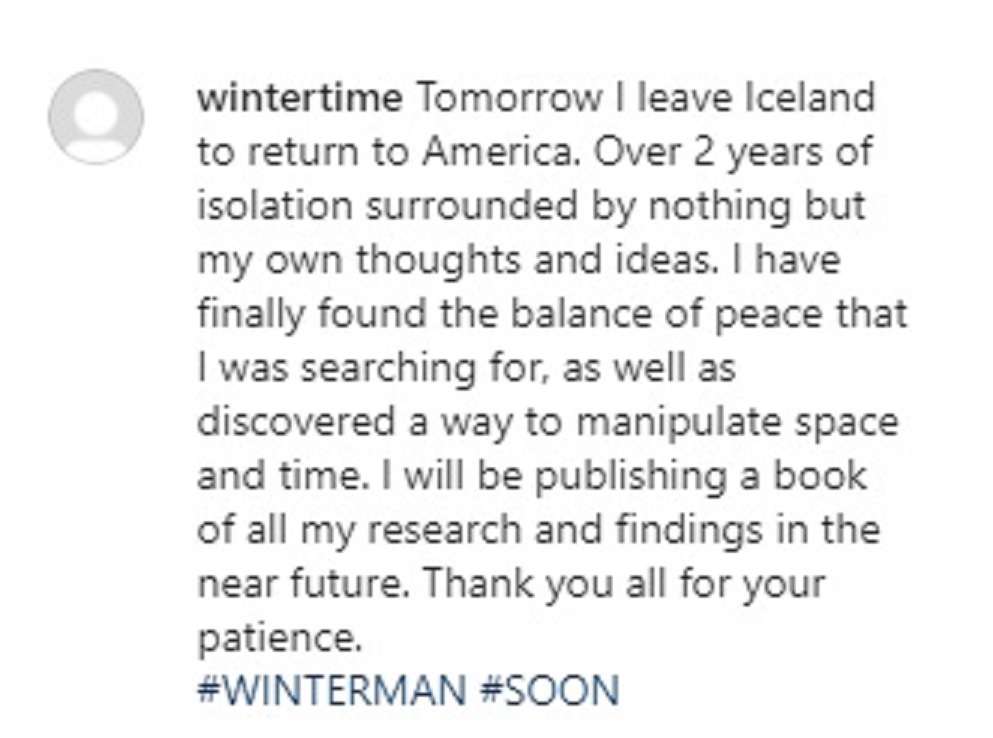 "Tomorrow I leave Iceland to return to America. Over 2 years of isolation surrounded by nothing but my own thoughts and ideas. I have finally found the balance of peace that I was searching for, as well as discovered a way to manipulate space and time. I will be publishing a book of all my research and findings in the near future. Thank you all for your patience. #WINTERMAN #SOON ".
That book is going to be an incredible read for sure. The amount of self exploration the human mind can have during 2 months of isolation can lead to incredible visualization of a person's thoughts.
Author: JordanThrilla