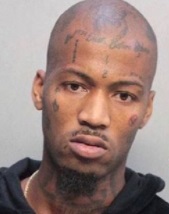 XXXTentacion Close Friend Tankhead666 Arrested and Charged With Murder of a Football Player in Miami.

XXXTentacion's friend Tankhead666 has been arrested for the murder of Jose Trimaine Jose. Police reports says Tankhead666 shot him after an argument outside the Miami Gastropub called "Kush".

Reports say Tankhead666 tried to run from the scene of shooting, but was caught on the border of Florida after police pursuit. Jose Trimaine Jose was a former UCF football player.
RIP Jose Trimaine Jose.
Author: JordanThrilla