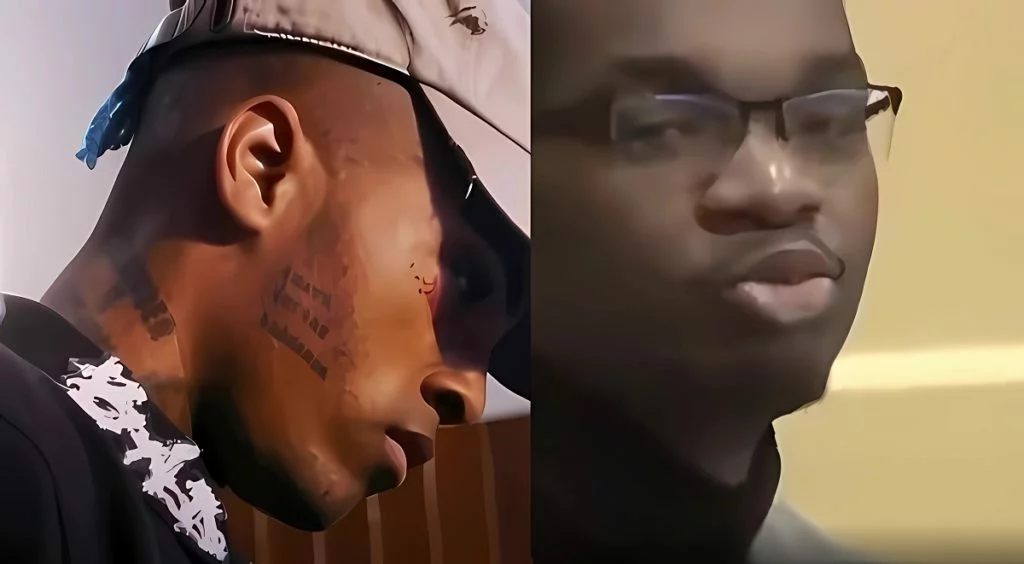 Yesterday a Broward County jury delivered a guilty verdict for three men who were accused of killing rapper XXXTentacion in June 2018 during a robbery outside a motorcycle shop near Miami. The three men are Michael Boatwright, 28, Dedrick Williams, 26, and Trayvon Newsome, 24. They were all convicted of first-degree murder and armed robbery and face mandatory life sentences. While most of social media is happy to hear justice was served, a disrespectful moment from the viral court footage also has people outraged at the apparent lack of remorse shown by one of the convicted men.
The trial lasted for a month and involved extensive evidence from surveillance videos, cellphone videos, eyewitnesses and forensic experts. The prosecution also had the testimony of Robert Allen, 25, who was a former friend of the defendants and pleaded guilty to second-degree murder last year. He agreed to cooperate with the authorities in exchange for a possible leniency in his sentencing.
According to the prosecutors, Boatwright was the gunman who shot XXXTentacion multiple times through the driver's window of his BMW as he was leaving Riva Motorsports with his friend. Newsome was the other gunman who helped Boatwright grab a Louis Vuitton bag containing $50,000 from the car. Williams was the driver of the SUV that blocked XXXTentacion's vehicle and facilitated the ambush. Remember the name Boatwright, because he is the person that is showing the least remorse for his actions as you'll see below.
The defense attorneys tried to cast doubt on Allen's credibility and argued that he was lying to avoid a life sentence. They also claimed that the investigators failed to explore other possible suspects or motives for the killing, such as XXXTentacion's online feud with rapper Drake. However, the prosecutors dismissed these allegations as baseless and irrelevant. XXXTentacion's autopsy photos allegedly leaked while evidence was being shown.
Accused Killer Michael Boatwright Blew a Kiss at XXXTentacion's Family After His Guilty Verdict Was Read
The jury deliberated for more than seven days before reaching their verdict. The defendants showed little emotion as they were handcuffed by bailiffs after hearing their fate. They are scheduled to return to court on April 6 for their sentencing hearing. The video of the moment all three suspects were found guilty went viral on social media.
The moment being talked about most was a brief instance where it appeared the accused murderer Michael Boatwright blows a kiss at XXXTentacion's family as if he was trying to tell them he doesn't care about their feelings, or the guilty verdict. Take a look.

XXXTentacion, whose real name was Jahseh Onfroy, was a rising star in the rap scene who had amassed millions of fans for his music that addressed themes such as depression and loneliness. He had also secured a $6 million record deal with Capitol Music Group shortly before his death. However, he was also controversial for his violent behavior and legal troubles involving domestic abuse allegations.
His death sparked an outpouring of grief and tributes from his fans and fellow artists around the world. His posthumous albums both debuted at number one on the Billboard 200 chart. His legacy remains influential among many young rappers today.
The verdict marks an end to one of the most high-profile murder cases in recent years involving a celebrity victim. It's sad to see XXXTentacion's killer blowing a kiss at his family, talk about being cold hearted.