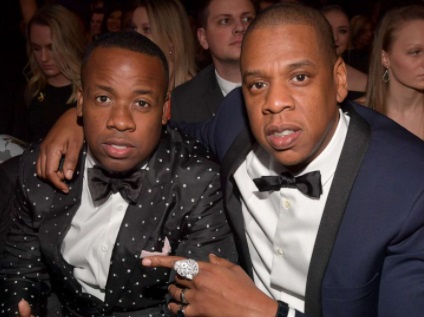 Jay Z and Yo Gotti Team Roc Demand Coronavirus Testing For Inmates In Mississippi Biggest Prison.
Yo Gotti and Jay Z are fighting for prisoners in Mississippi to get adequate coronavirus testing. Lawyers hired by Jay Z and Yo Gotti are filing a motion in court that asked a judge to demand Mississippi Department of Corrections test all inmates and workers at Mississippi State Penitentiary at Parchman for coronavirus.

Currently there are 2,100 inmates at the Mississippi prison. 13 people have allegedly died at this same prison in the last year alone.
With the coronavirus pandemic only seeming to get worst, a lot of prisons across the United States said they won't be testing prisoners. While the virus doesn't effect most people, this still could lead to a disaster happening in prison where you are stuck around people at all times.
Jay Z and Yo Gotti are doing righteous act by trying to help these Mississippi inmates get a coronavirus test.
Author: JordanThrilla