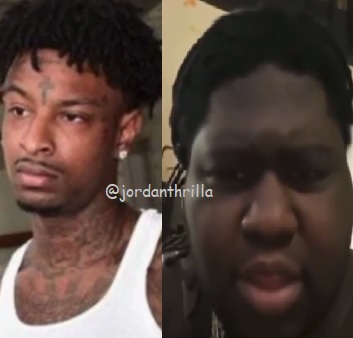 Young Chop Disses 21 Savage on Instagram Live and Tells He Can't Walk Around Atlanta With Jewelry On. 21 Savage then responds to Young Chop.
Young Chop has been going on a dissing spree, and 21 Savage was his most recent victim. In a viral rant Young Chop called 21 Savage a "b****", and said he can't walk around Atlanta with his jewelry on because he is scared.

Young Chop also made sure to say he lives in the same neighborhood as 21 Savage, and goes to same Walmart. This shows Young Chop isn't scared of 21 Savage in any way.
21 Savage responded to Young Chop, simply saying "He Done Lost His Mind".
Author: JordanThrilla