Young Chop Exposes Waka Flocka and Southside As Gay with Leaked Photo on Instagram.
Young Chop claims that Southside and Waka Flaka are allegedly gay, and he posted a secret picture as evidence on IG. In the viral photo Southside is seen standing in his boxers while Waka Flocka is looking at him intently, almost like how a woman looks at a man when she is in love. Southside appears to be massaging his own chest.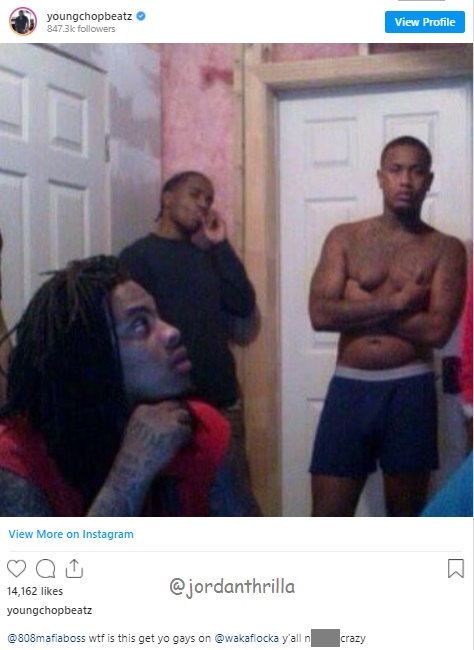 Young Chop wrote "808 Mafia boss, wtf is this get yo gays on Waka Flocka, ya'll crazy". Young Chop seems to be insinuating that Southside and Waka Flocka may have had a secret fling.
Southside almost made Young Chop cry a few days ago when they started beefing during an Instagram live stream, you can see that video here.
It will be interesting to see how Waka Flocka and Southside respond to this viral allegation from Young Chop.
Author: JordanThrilla