Photo of Young Guru In Studio With Jay Z and Jay Electronica, and No Haircut Goes Viral.
Young Guru was in the studio with Jay Z and Jay Electronica, and he didn't have a haircut. When Young Guru doesn't cut his hair, it usually confirms an album is almost complete. The caption on the photo of Young Guru, Jay Electronica, and Jay Z in the studio reaffirms that notion.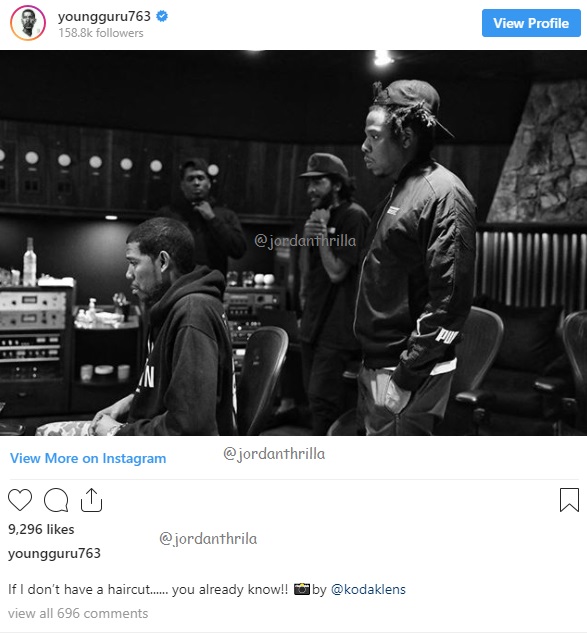 Throughout history when cryptic pictures surface of Jay Z in a studio with another artist like Jay Electronica, it means he's been quietly hard at work on a new musical project. Young Guru helps the artist perfect the production quality of the album before it's released to the public.
This most likely means Young Guru is subliminally announcing the Hip Hop world is about to be shocked with a new Jay Z or Jay Electronica album very soon.
Author: JordanThrilla