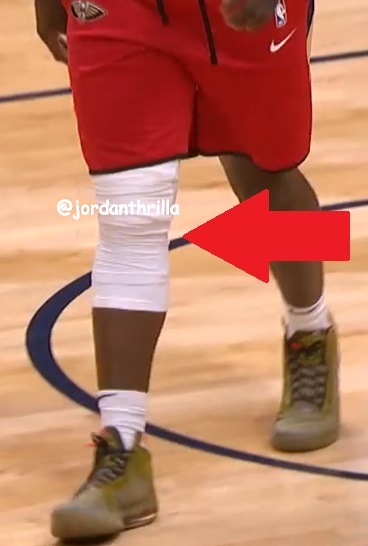 Zion Williamson Seen Limping Around Before His NBA Debut.

Zion Williamson was spotted limping around during Pelicans warm ups with his heavily wrapped knee. It was reminiscent of how Blake Griffin was limping around, before he call it quits and opted for surgery.

Now I'm not saying Zion isn't ready to play, but it sure does look like isn't fully comfortable on his surgically repaired knee yet.
Every time he jumped he made sure to land gingerly on that knee, yet was still limping.
It's possible he is being rushed back, since Pelicans are now in the playoffs hunt.
Hopefully the limping was just his awkward walking style, and nothing to worry about.
Author: JordanThrilla