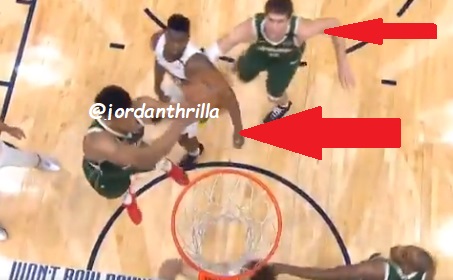 Zion Williamson Snatches the Ball From Giannis Antetokounmpo in Mid Air Like a Bully and Brook Lopez Reacts.

Zion Williamson is the Incredible Hulk of the NBA and he proved it again. Late in the game Zion Williamson snatched the ball from Giannis like he was a little kid. Brook Lopez reaction made the moment priceless.

It was shocking to see Giannis overpowered like that, especially by a mere rookie. If Zion is this powerful now, imagine how strong he will be in 5 years if his knee holds up.
In no time we will probably see Zion Williamson rebounding entire players with ball because of his incredible power.
Author: JordanThrilla