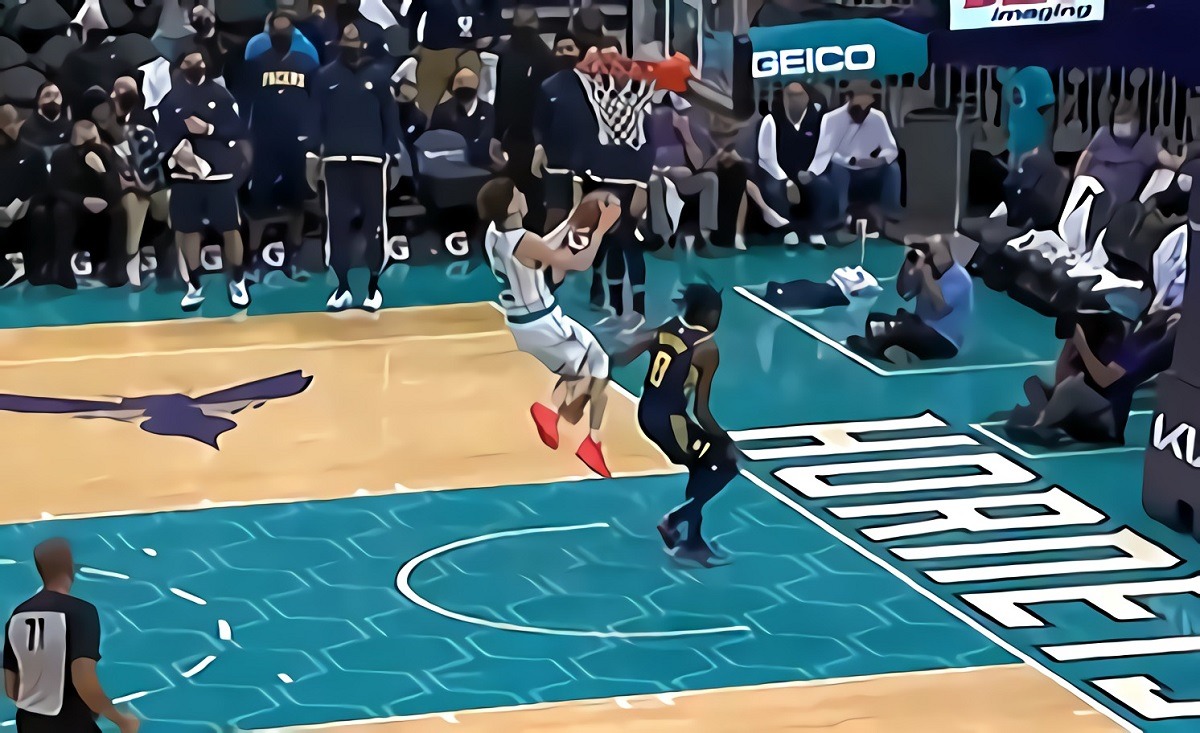 If you started watching the Pacers vs Hornets in the third quarter you would think the game was already set in stone. The Hornets were down 23 points, and looked beyond rusty on offense and defense. However, in the NBA the game is never over until it's over.
Hornets Fans Chant MVP for Lamelo Ball as He Leads Hornets Back From a 23 Point Deficit in Season Opener
Lamelo Ball would score 31 points, with clutch play after clutch play as Hornets scored 24 straight points without allowing Pacers to score. In the end when the game was close LaMelo Ball would sink two clutch free throws to seal the comeback win.
LaMelo Ball was truly balling like only a BBB legend can. The hangtime on the fast break layup was something special to see. His game defies gravity in a way.
LaMelo Ball getting MVP chants in the first game of the season could be foreshadowing the future, but only time will tell.
Let's not forget to mention that his sidekick Gordon Hayward put on a monster show as well with 27 points on his own. They looked like two superstars out there today.
Author: JordanThrilla Staff