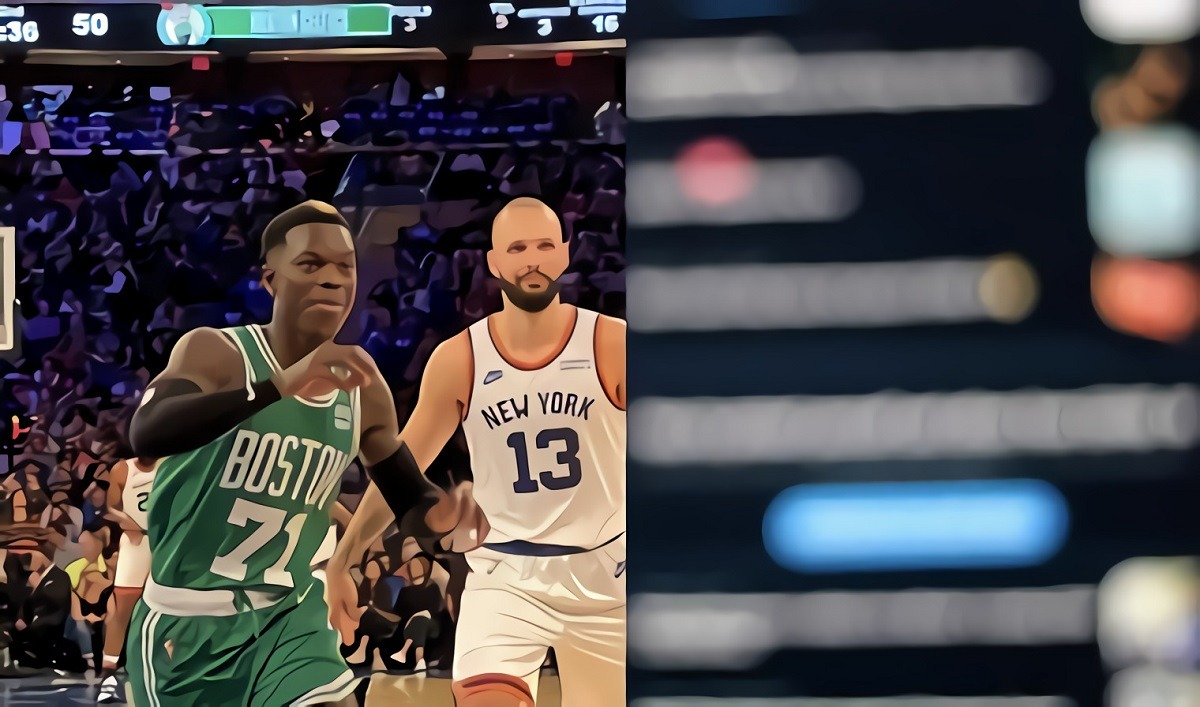 Dennis Schroder is in a new city, on a new team, with a new jersey, but his old habits seem to have followed him to his new destination. In what was an instant classic type of game, it took two overtimes to decide the winner of the clash between Knicks vs Celtics. Ironically just like Lakers fans experienced last season, Dennis Schroder faltered in the clutch for the Celtics.
Dennis Schroder Missing Wide Open Layup with 3 Minutes to Go in Overtime Goes Viral
With 3:59 to go in the second overtime Celtics were up by 3 points with the score being 131 -128. In a play that could have possibly sealed the game Dennis Schroder made a steal, but did the unthinkable when the rim was the only thing in front of him. Dennis Schroder smoked a layup in the clutch of overtime, similar to how he did when he was wearing purple and gold. Knicks would end up winning game.
Lakers Fans React to Dennis Schroder

Missing Wide Open Layup in Overtime During Celtics vs Knicks
Considering how his tenure ended in a LA, it was easy to predict that Lakers fans were going to have a field day whenever Schroder plays bad on the court this season. Not surprisingly Lakers fans reacted to Dennis Schroder missing a wide open layup with Celtics against Knicks in the clutch by clowning him, or conveying how thankful they were that he turned down the contract offer, which is also clowning him.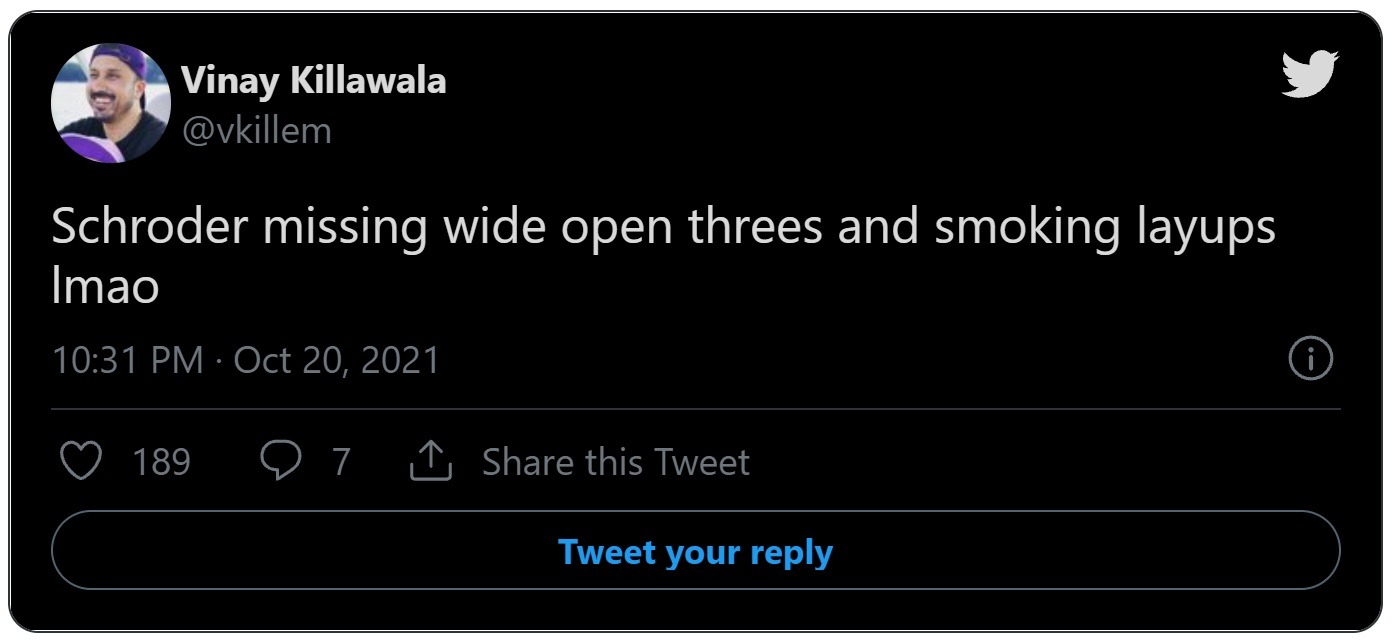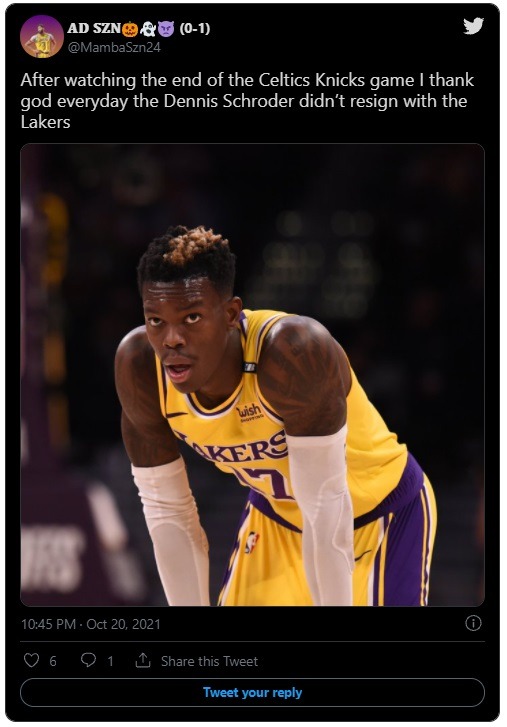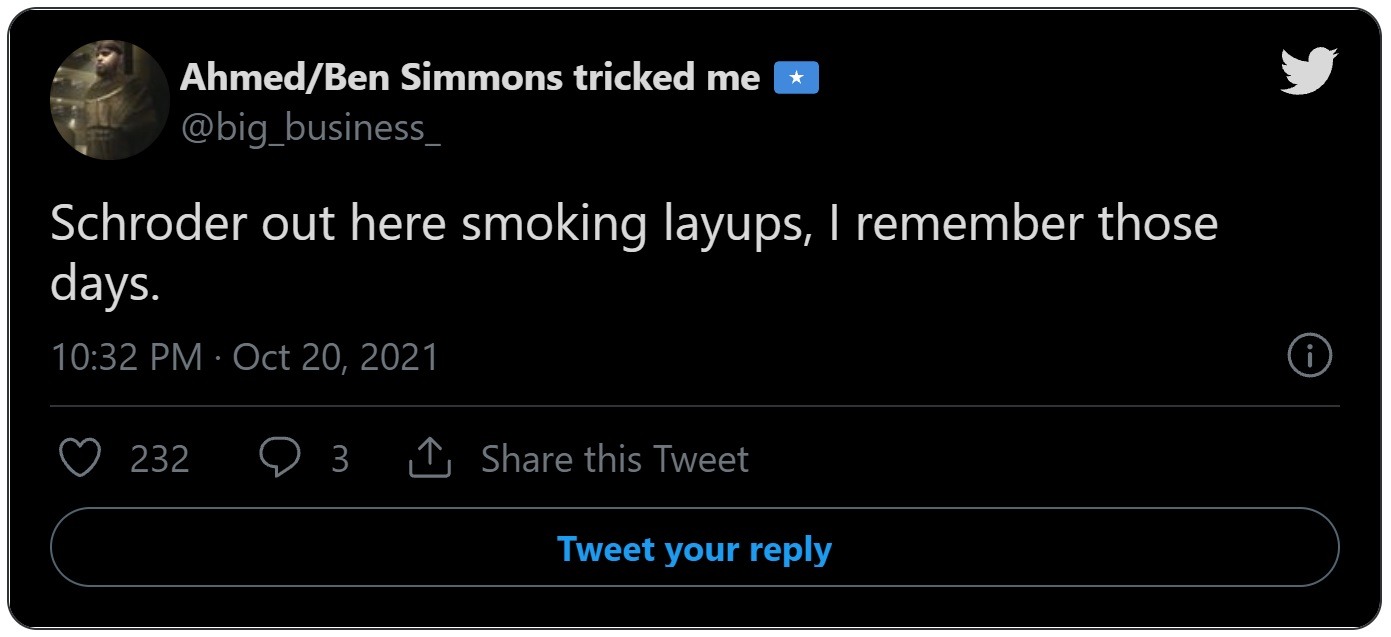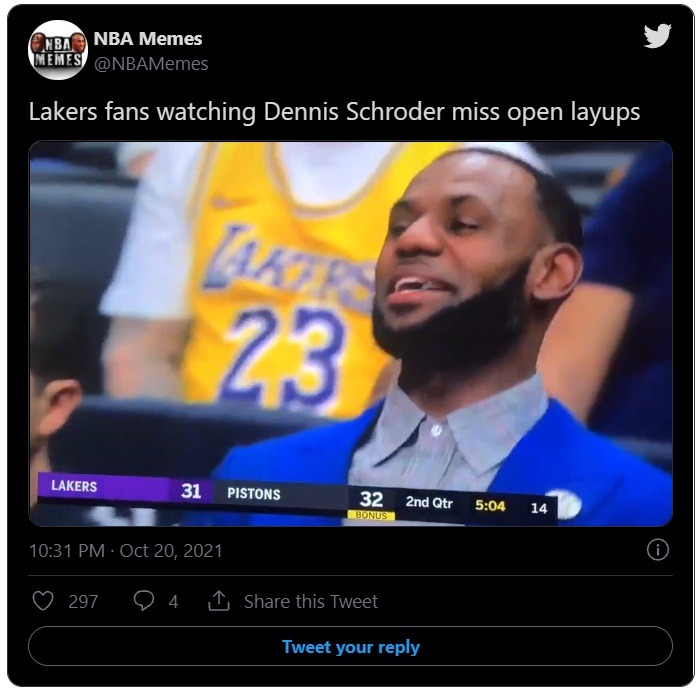 On the game Dennis Schroder had 12 points on 5/16 shooting to go along with 8 assists. He and Jayson Tatum who scored 20 points on 30 shots, and only made 2 out of 15 three attempts, were the most inefficient players on the court.
The real best player on the Celtics Jaylen Brown had 46 points on 30 attempts, and shot 57% from three point land making 8/14 of his attempts. Even going back to last season Jaylen Brown was the most efficient scorer on his team before getting injured.
Celtics fans might be in for a long season if Dennis Schroder is smoking layups consistently again.
Author: JordanThrilla Staff