The death of Kobe Bryant was by far one of the top 3 toughest moments in sports history. On that day people who weren't even fans of basketball shed a tear, or felt extreme emotions of sorrow. Everyone remembers exactly where they were when they first learned of the tragic news about the helicopter crash. Since then Kobe Bryant's legacy has been kept alive through the highlights, stories, business foundations, and his family. Recently people believe the drafting of Max Christie is another way to remember the younger days of Kobe Bryant's NBA career.
Does Lakers Draft Pick Max Christie Look like Kobe Bryant?
A TikTok video showing a jawline resemblance between Max Christie and Kobe Bryant is going viral on social media. Currently it has millions of views across all social media platforms. In the footage a TikToker shows a recent interview where if you put a thumb over Max Christie's forehead it looks like Kobe Bryant is talking. The resemblance is so uncanny it's a bit creepy in an other worldly sense.
Kobe Bryant's chiseled jawline was one of his most notable features that gave him a confident aura people described he had on the basketball court, and in life. In his older days he covered it up with the beard, but during his NBA days he had the afro and bare jaw look, or baldhead and bare jawline look. Max Christie's jawline. mouth, and nose make it seem like he could be the reincarnation of Kobe Bryant for the Lakers. Is this a sign of something great about to happen this season? Take a look.
Here is Max Christie's lower face side by side with Kobe Bryant during his rookie year.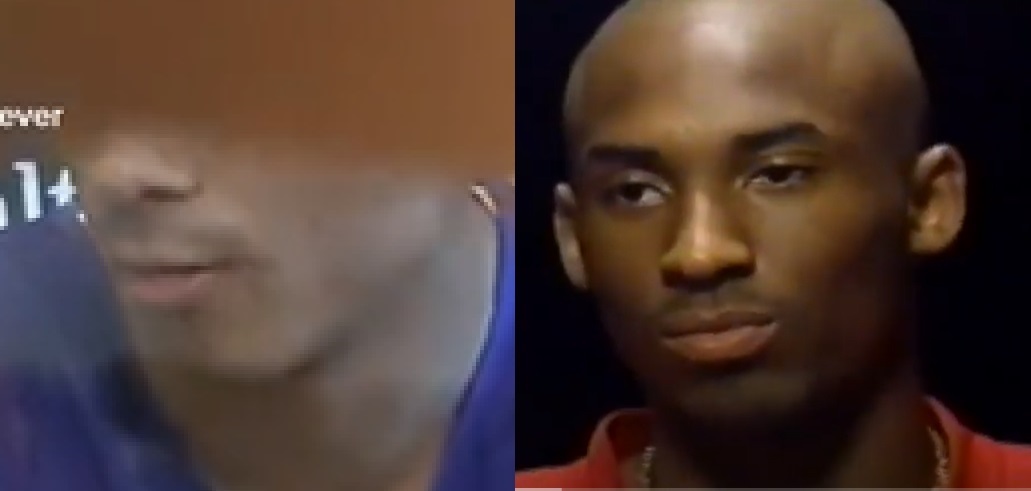 The last time a Lakers season had the Kobe Bryant vibes leading it along they won the NBA championship at the bubble.
Perhaps the resemblance between Max Christie and the Lakers legend is one of those moments that show the tide is about to turn once again for a franchise that has experienced nothing but failure for the past two years.