If there is one unexpected thing NBA twitter has learned about Kevin Durant over the past few years, it was that he likes trolling people on social media. In the past he used to come off as sensitive during interactions on social media, but in recent times he seems to have become clever at invoking the emotions of the masses at his will. Now some people are convinced Kevin Durant is trolling with his trade request from the Nets.
Is KD Faking His Trade Request? Kevin Durant's Exchange with Robin Lundberg after Cryptic Tweet Sparks Conspiracy Theory
Today Kevin Durant sent out a cryptic tweet saying this, "The ones who were locked in that gym with me know what it is, they know what I'm about. If u haven't been in there with me, ask around". Many people felt it almost sounded like he was saying the recent stories about his trade request weren't completely true. That sentiment was compounded with an exchange that happened in response to his tweet with a reporter name Robin Lundberg.
The reporter reacted to Kevin Durant's cryptic tweet saying it was too vague to give any real information about his situation with the Nets. KD replied directly asking him what he wanted to know. When Robin Lundberg asked Kevin Durant if he wanted to be traded from the Nets, he replied "Keep dreaming Robin".
His response can either be interpreted as him trolling a reporter into thinking they were going to get exclusive information, or him telling the world that he trolled them by tricking people into thinking he wanted to be traded to the Suns. Could it be possible Kevin Durant faked a trade request from the Nets to fool the media? Take a look at this interesting exchange.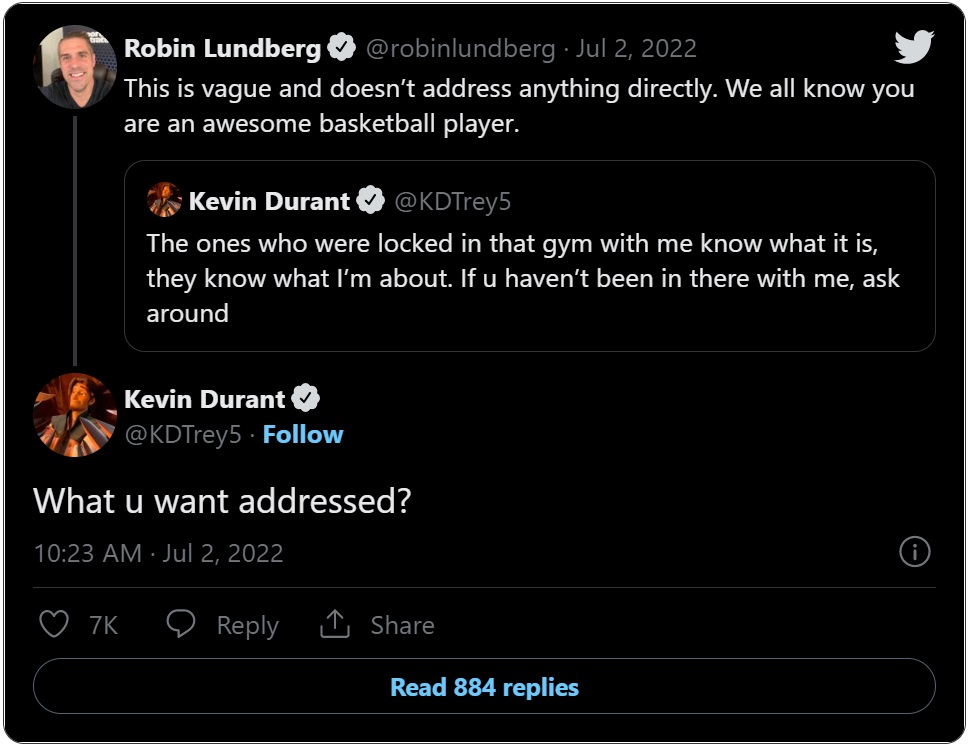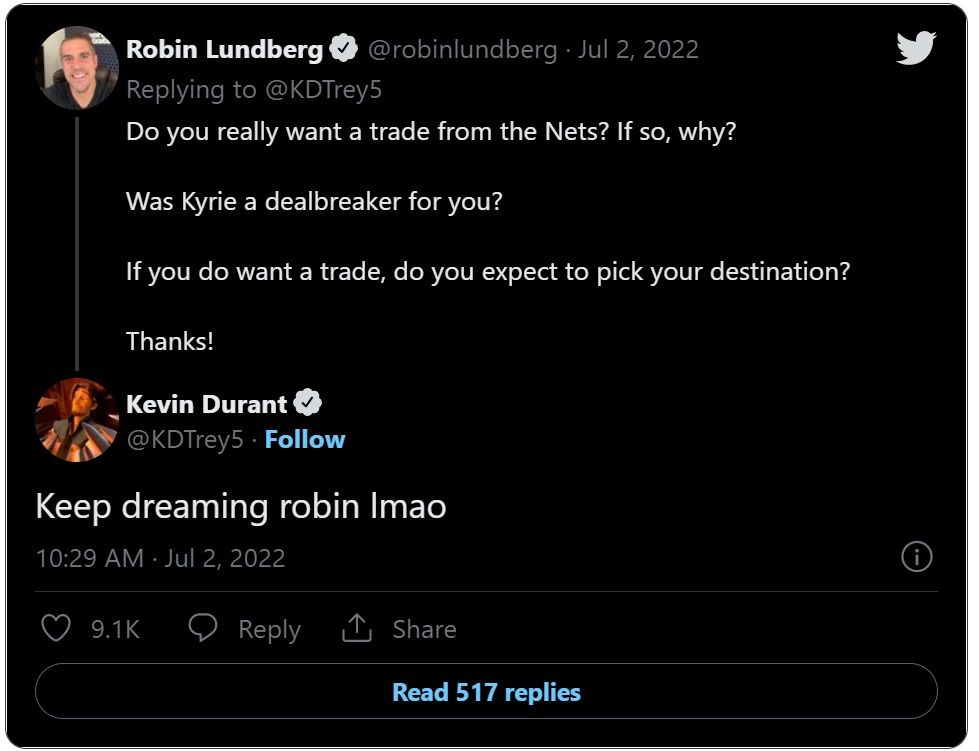 If Kevin Durant is trolling with his trade request it would explain why the story went public only after Kyrie Irving opted back into his contract. It could also explain why Kyrie has been silent since the news went viral, but that could also be because he's in a state of shock.
As of right now Kevin Durant's trade request might be one of those situations where you need to see it happen before you can fully believe it was true.