Floyd Mayweather's exhibition fights in Japan have become a source of unexpected entertainment. By that we mean things tend to happen that you wouldn't quite expect to see during the average boxing match. Last time around when he fought Tenshin he ended up making him break down in tears from being completely demolished. This time around it was a strange incident involving flowers that stole the show before the knockout finish.
Why Did the RIZIN Flower Guy Throw the Bouquet at Floyd Mayweather's Feet Refusing to Give Him his Flowers Before Match vs Mikuru Asakura at RIZIN 38?
It's Japanese tradition to give sporting event guests a bouquet of flowers as a gesture of gratitude. Floyd knows this from the last time he was in Japan. In this instance something peculiar took place that no one watching could explain. The unthinkable happened when the man holding the bouquet threw the flowers at Floyd Mayweather's feet causing him to bend down and pick them up. The moment was so disrespectful, because he was holding his hands out.
You could see the looks of perplexment on the faces of Floyd's team standing behind him, but he himself wasn't phased at all by the disrespect. He picked up the flowers from the ground, and nicely handed them to somebody. Now you're probably wondering why the RIZIN flower guy refused to give Floyd his flowers. There's a rumor floating around he and others were mad that Floyd Mayweather showed up late for the RIZIN 38 event. It's common to see other countries taking timeliness more seriously than in America. Take a look at the strange moment.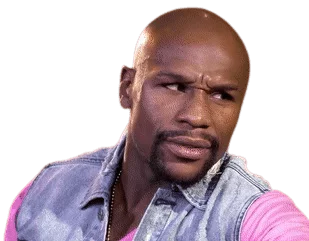 Social Media Reactions to RIZIN 38 Flower Guy Disrespecting Floyd Mayweather with Bouquet of Flowers
Social media reacted to the RIZIN 38 flower gate with emotions of complete unbelief at how they disrespected a legend.
That wouldn't be the last time Floyd Mayweather was disrespected during the event. At the end of round 1 Mikuru Asakura taunted Floyd Mayweather, but in the end paid the ultimate price. The passive aggressively smiling Floyd Mayweather knocked out Mikuru Asakura with a vicious two punch combo that likely left him with concussion symptoms. It was definitely one of those "don't poke the bear" moments.
In summary it's alleged the RIZIN 38 flower guy was mad Floyd Mayweather showed up late, so he disrespected him by refusing to give him his flowers aka the bouquet.