On most days you will never see a football game approach the scoring output of an NBA game. However, when you put two teams together that are clearly mismatched anything can happen. A perfect example is the insane score that world witnessed during the Stephen. F Austin vs Warner game.
Social Media Roasts Warner Losing by 98 Points after Stephen F. Austin Decided Not to Score 100 Points in 98-0 Victory
With about 6 minutes left to go in the 4th quarter Stephen F. Austin scored their 98th point, while Warner was still stuck at 0 touchdowns or field goals. The game was so lopsided that a misery play went into affect that stopped them from making Wilt Chamberlain like history. With Stephen. F Austin's 98 point lead over Warner they were line up to do a 2 point conversion, which would have brought them to 100 points. However, at the last moment decided to take a knee. They avoided being called out for running up the score.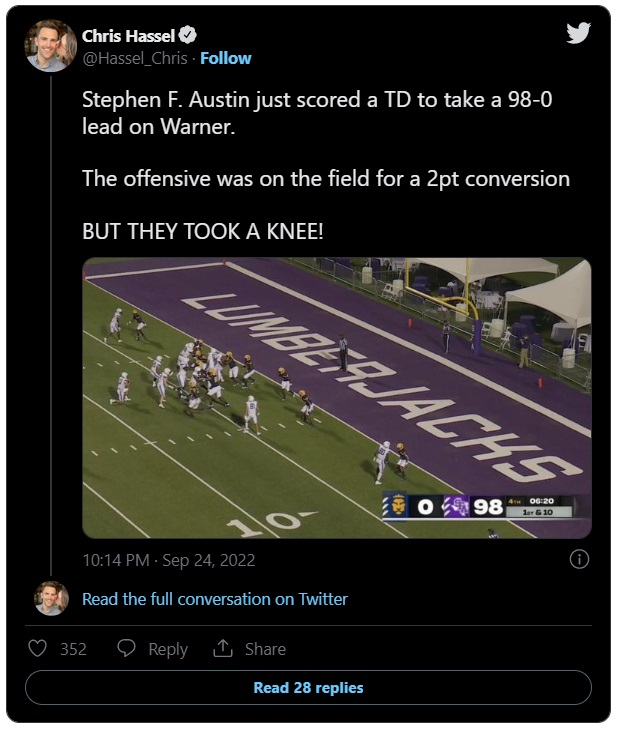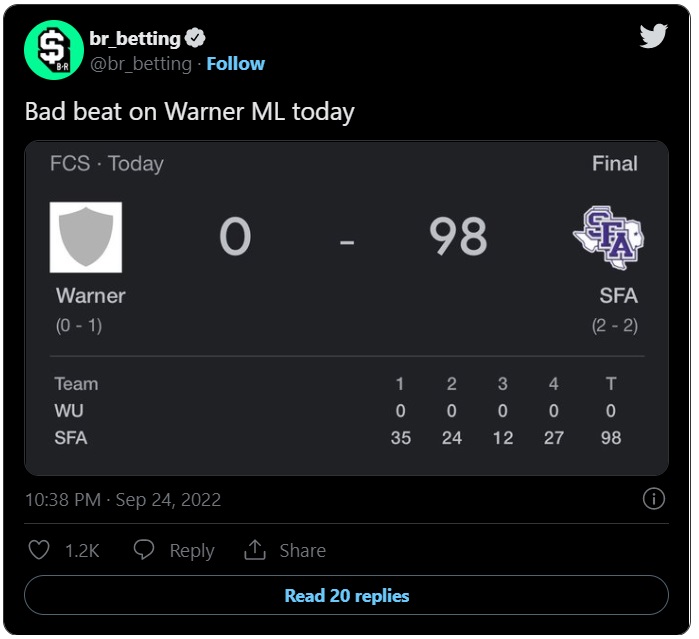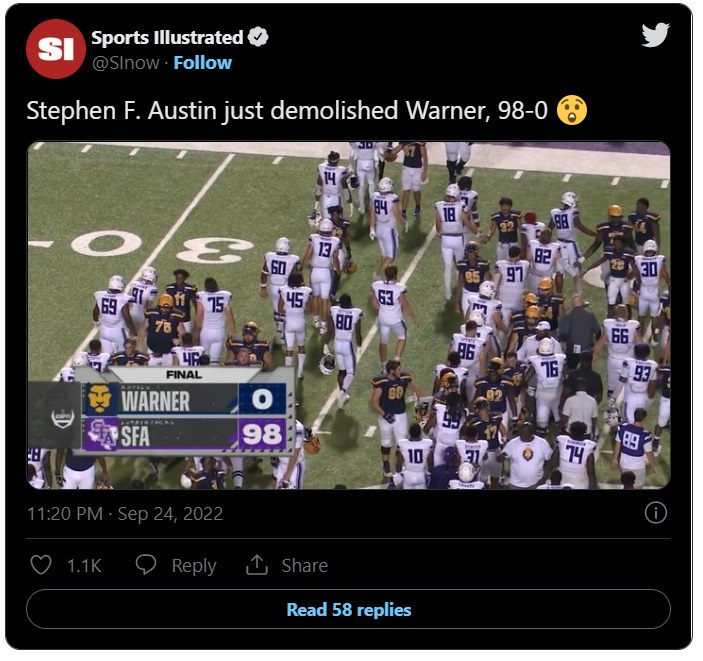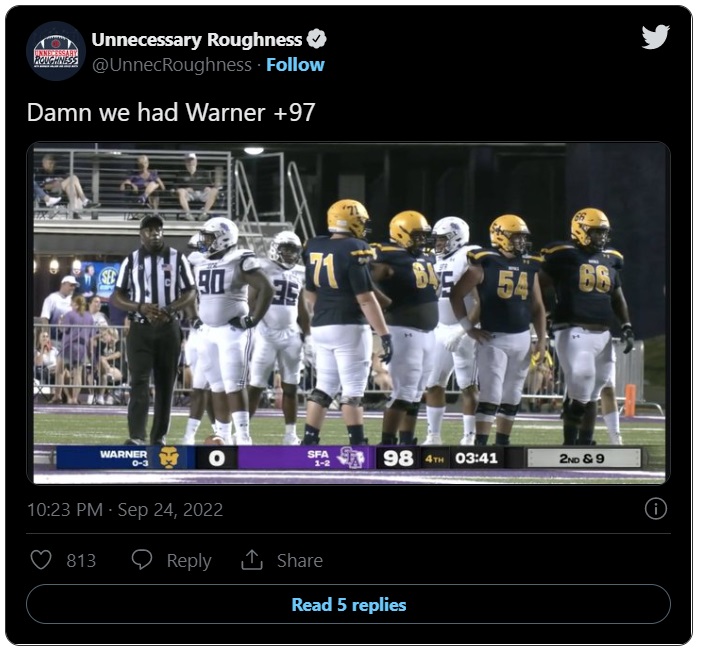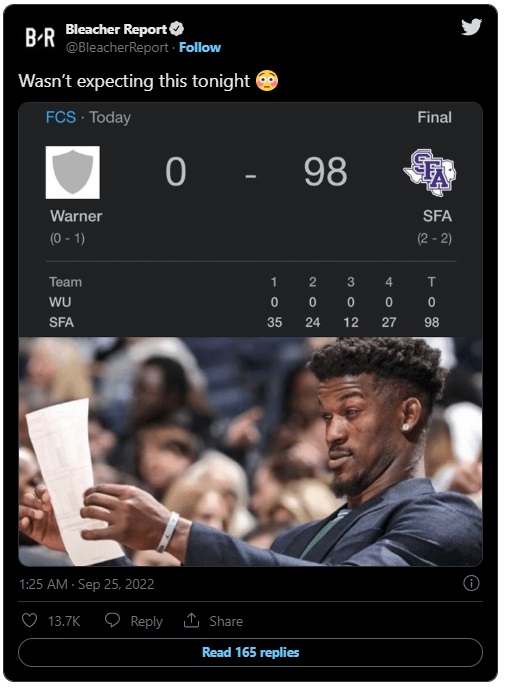 Situations like these show the true strength of a coach's resolve. Having to lead a team to the finish line when you're down 98 points takes a special kind of focus. The coach has to tune out the feelings of embarrassment, and be a motivating force for his team.
Do you think the Redeem Team documentary will be better than "The Last Dance"? That's a tough act to follow, but at the very least it should be an interesting watch based off what has been seen so far.