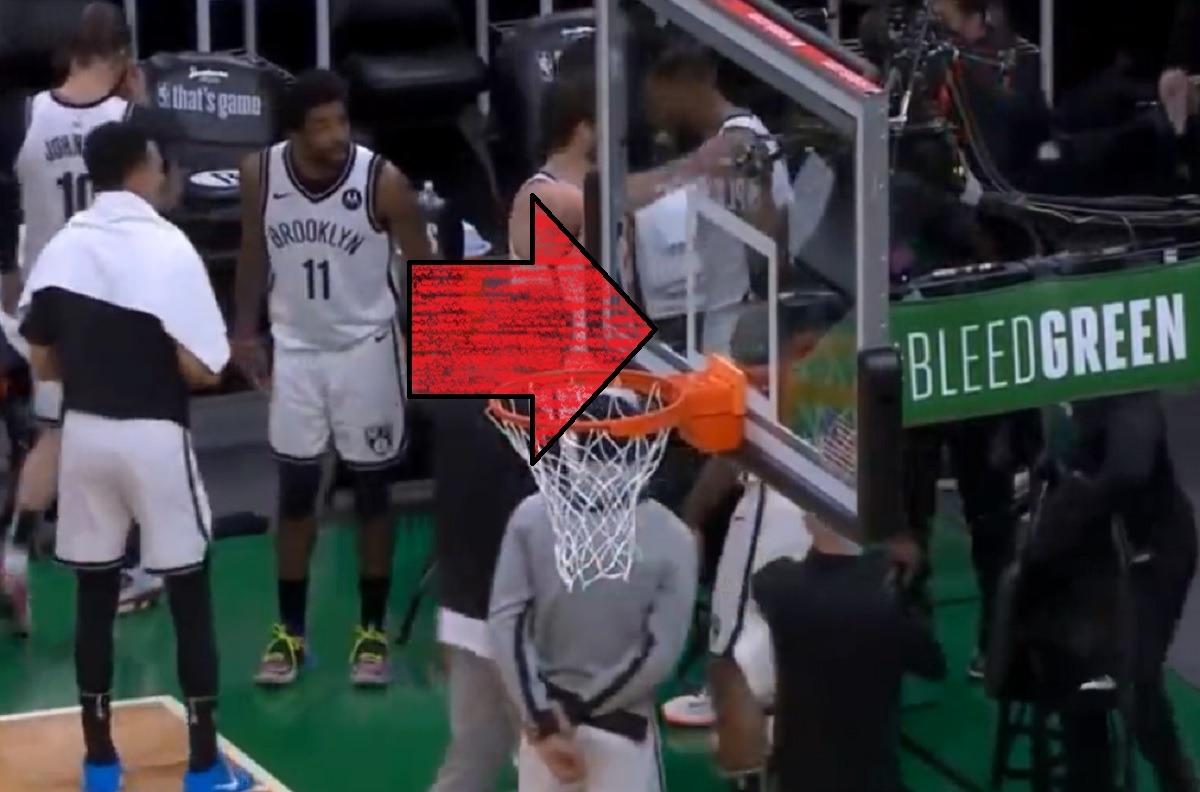 When James Harden signed with the Nets months ago there were rumblings about him and Kyrie Irving not getting along. However, no one had every actually seen proof with their own two eyes. That all changed during their Game 3 loss to Celtics when a James Harden fight with Kyrie Irving on Nets bench almost happened, or so it seems.
After a play where Kyrie Irving was called for an offensive foul, the camera caught James Harden arguing with Kyrie Irving on Nets bench during a timeout. Whatever he said caused Kyrie Irving to aggressively snap back.
Was it the tension between them that boiled over in the moment, or was it frustration on Kyrie's part from struggling all game? Take a look at how it went down.
During the postgame interview Kyrie Irving still looked visibly upset, or rather depressed. However, that could have more to due with the fact that he said wasn't as interested in basketball before the playoffs started due to the social injustices going on around the world.

Going forward this could spell trouble for the Nets. All season long they have never responded well to adversity, for example we all remember what happened during that Nets vs Lakers. It could be a telling sign that Kyrie and KD did their postgame interview together, while Harden did his separately.
Most people who truly understand basketball know Nets probably aren't making the finals this season, Game 3 was foreshadowing of how that will happen.
Author: JordanThrilla Staff