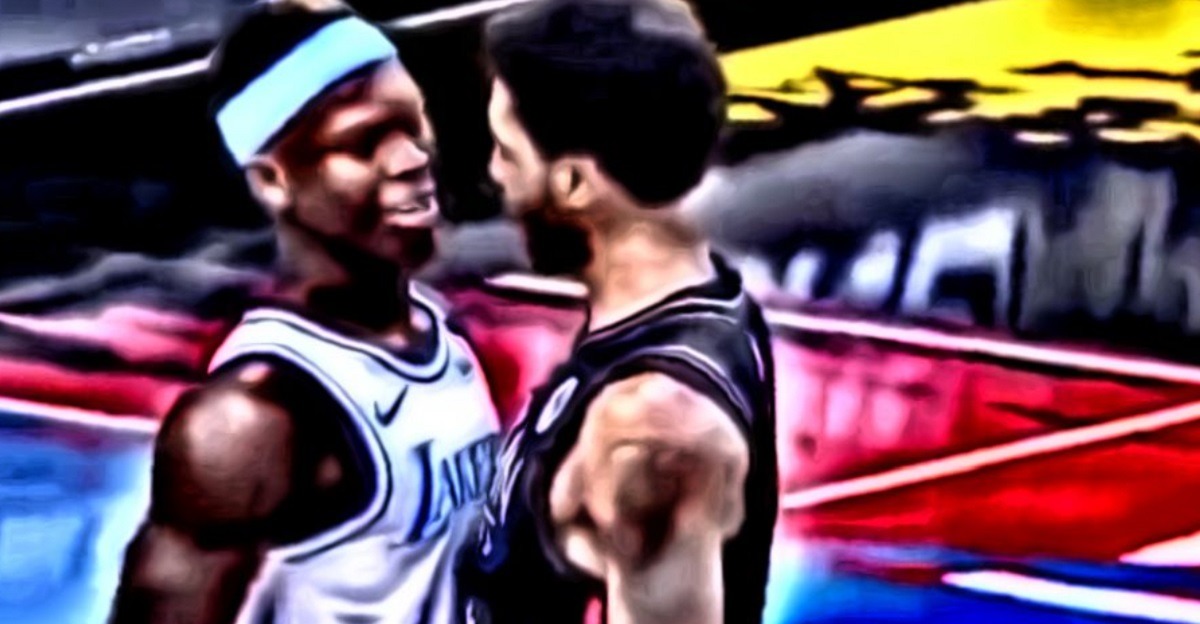 Nets got dominated by a Lakers team that was missing Anthony Davis, Lebron James, and Kyle Kuzma. Frustrations boiled over the most when Kyrie Irving was ejected along with Dennis Schroder. The incident that led to him getting kicked out the game was Kyrie Irving trying to fight Dennis Schroder after he committed an obvious foul. Later in the game Andre Drummond said "too small" to Lamarcus Aldridge after scoring on him.
What set Kyrie Irving off? Was Dennis Schroder complaining about the foul? Was it the fact Schroder torched him with 19 points in the first half? Was it Schroder's physical defense? Or was it Andre Drummond bullying Lamarcus Aldridge all game?
Whatever the case may be Kyrie was steaming with anger.
Lakers exposed Nets physical flaws, and may have also shown that they can't handle adversity. Here is Andre Drummond "too small" taunt towards Lamarcus Aldridge.
Was this a premonition of the demise Nets will experience the playoffs? It's not everyday you see Kyrie Irving getting ejected like this. That's the type of frustration you see when a rival team missing all their star players is exposing your flaws.
Author: JordanThrilla Staff