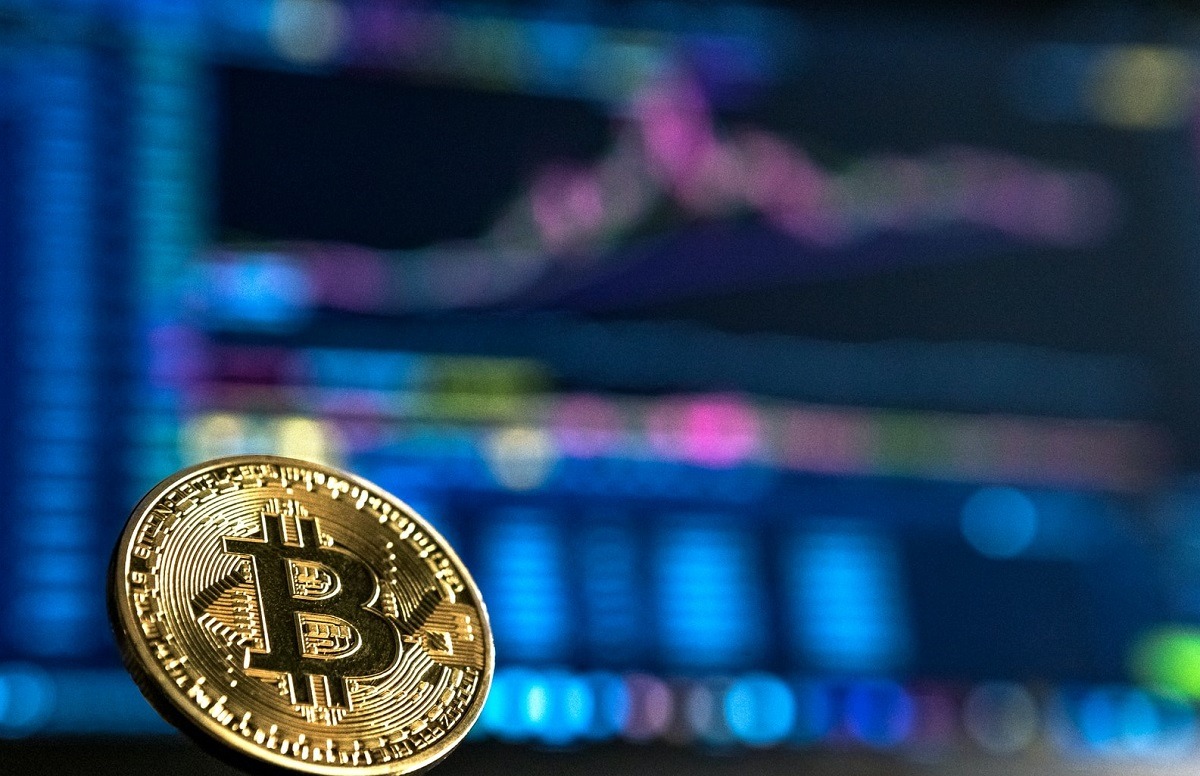 Super Bowl LVI is underway, and with that comes some legendary commercials. Over the years people have learned that the simplest commercials are usually the ones that capture the most attention. Coinbase's marketing team used that to their advantage, and create chaos on social media and their app.
What Does the Coinbase QR Code Super Bowl LVI Commercial Mean? Why Did Coinbase Super Bowl Commercial Crash the Coinbase App?
During Super Bowl LVI Coinbase aired commercial that contained nothing but a QR code bouncing around the screen. There was no explanation of what it meant, which drove social media into a frenzy. People tried scanning the QR code with their phone, and scrambled to the Coinbase app. The result was the Coinbase QR code Super Bowl commercial causing the Coinbase app to crash from a mass influx of traffic, which means success for them. What does it all mean though? Before we explain what it means, take a look at some social media reactions.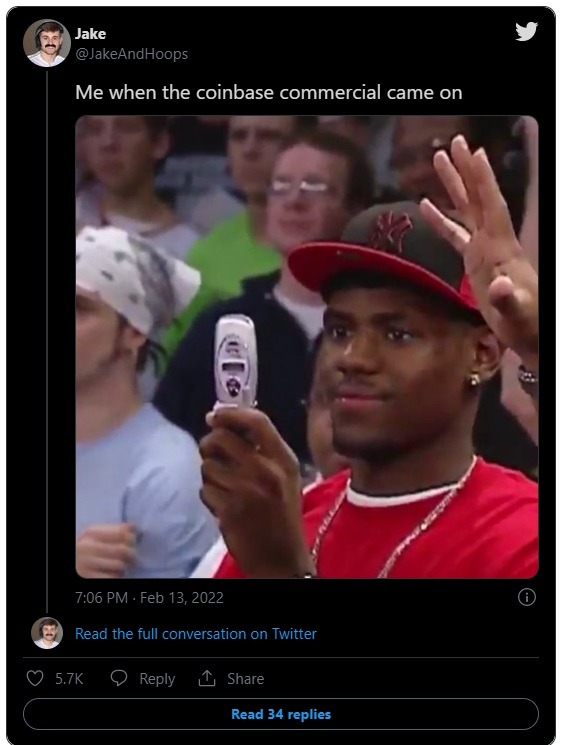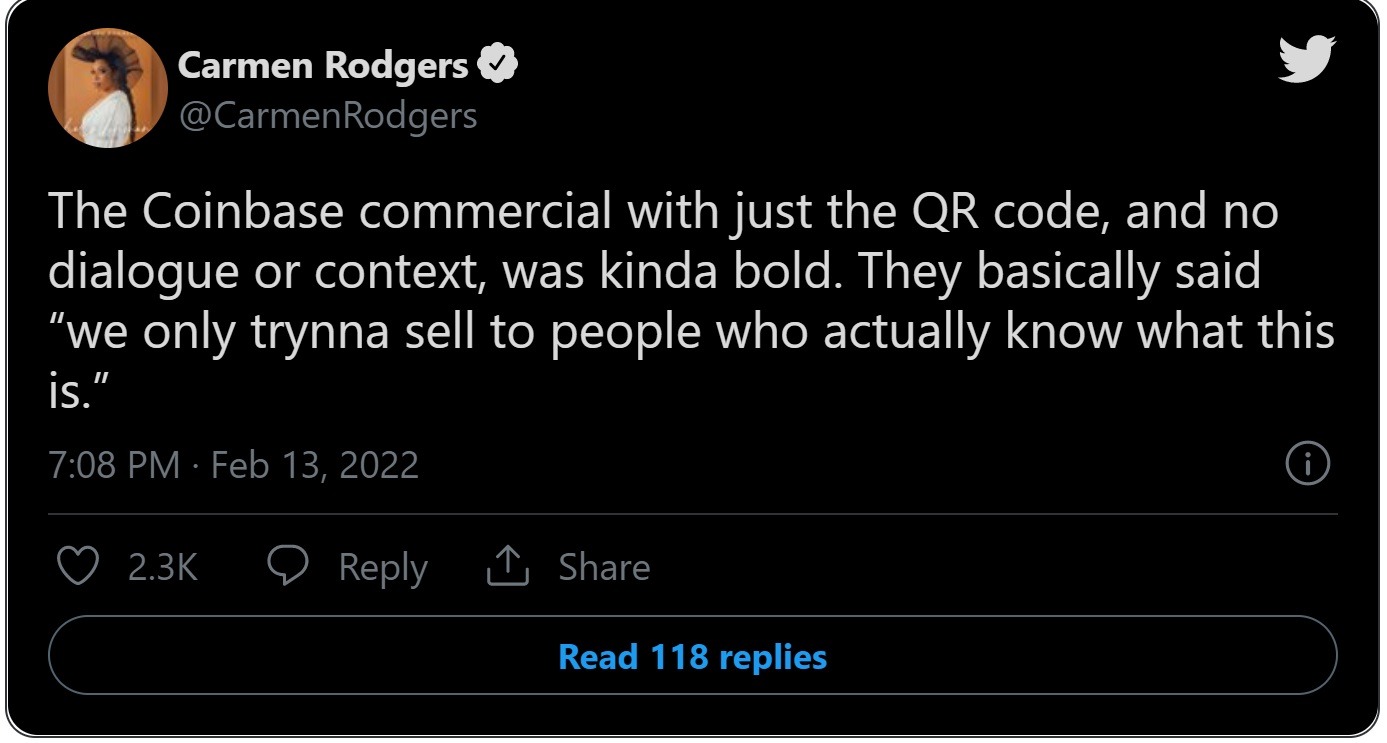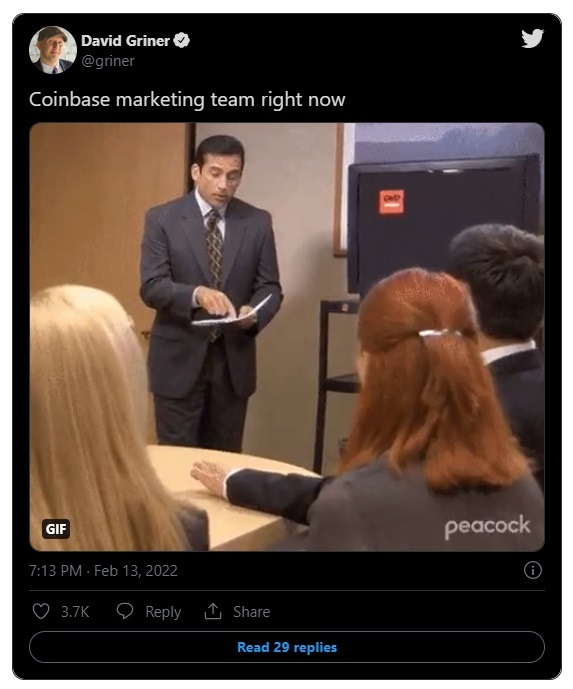 Coinbase QR Code Super Bowl LVI Commercial is Announcing a Valentines Day Special
The Coinbase QR Code Super Bowl commercial was actually supposed to get people's attention, so they could make a special announcement for an upcoming event. On February 15 Coinbase is giving $15 in Bitcoin to anyone who joins their website. If you're not familiar with Cryptocurrency or Coinbase, this means you can sign up, sell that $15 BTC for cash, and you just made 15 bucks for free. If the price of BTC raises before you sell, you might even make a few extra dollars.
Take a look at the Coinbase Super Bowl LVI commercial.
Mark you're calendar if you want to make a quick $15 from Coinbase. If you were thinking about investing in Bitcoin, now might be the time. Again anyone who joins Coinbase on February 15 gets $15 in BTC.