When Grand Canyon was playing Iowa on Saturday there wasn't a soul in the world who thought it would be Oscar Frayer's last basketball game ever. However, that nightmare became a reality when Grand Canyon announced their star basketball senior Oscar Frayer was dead.
How Did Oscar Frayer Die?
It's been confirmed that Oscar Frayer was killed in a car accident. Along with him there are two other people who died in this same accident. There aren't many details on how the accident happened, but there are unconfirmed rumors that a drunk driver may have struck his car. Statistics show car accidents continue to be the leading cause of unnatural deaths in the United States and abroad.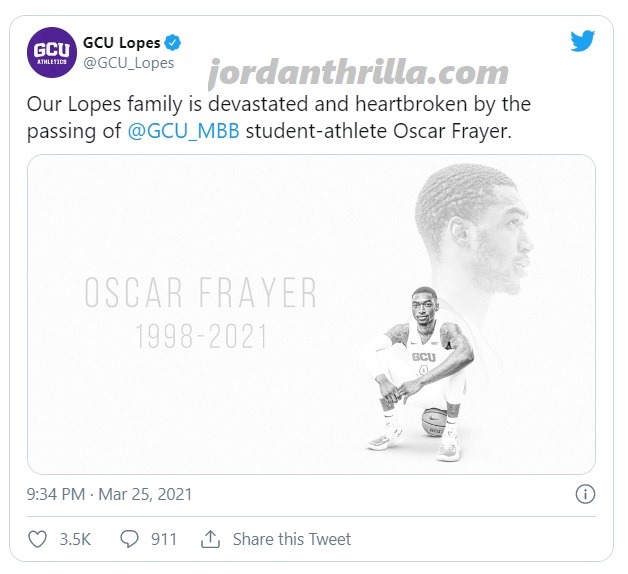 Although Grand Canyon lost their game to Iowa, Oscar Frayer had a strong game putting up 8 points in 25 minutes, while playing great defense. At 6'6″ with incredible athleticism and wingspan, he had a real chance of making it to the NBA. His season averages of 6.6 points and 3 rebounds per game didn't tell the story of his on and off the court impact on his team.
RIP Oscar Frayer, and the two other people who were killed in this tragic accident.
Author: JordanThrilla Staff