Arkansas banning Transgender people from health care access is sparking outrage all across the nation. They were already facing controversy over banning trans people from athletics. The details behind the new ban seem to convey that Arkansas is subliminally trying to eradicate trans youth in their State by force. The bill would be the first ever of its kind pass in any State.
The Details Behind Arkansas banning Transgender People from Health Care Access
Under Aransas' upcoming bill transgender youth will be barred from gender-affirming health care access. This will force many kids who don't identify with their birth gender to go through puberty, which has been shown leads life threatening situations later on.
Also included in the bill is wording conveying that trans people of any age will be banned from public health care access. This would force transgenders to pay much more expensive premiums from private insurance companies.
The Ramifications of Arkansas Forcing Transgender Youth to Go Through Endogenous Puberty
With Arkansas barring transgender youth from gender-affirming health care they are opening up Pandora's box. Scientific studies show that trans identifying youth who go through endogenous puberty suffer from many life threatening conditions such as social isolation and depression, which leads to increased rates of suicide or suicidal thoughts.
According to Stonewall.org 27% of transgender youth have attempted committing suicide. What's even scarier is that 89% of trans youth have had suicidal thoughts. The rate of suicide among transgender young people is three times the rate of other people in comparison.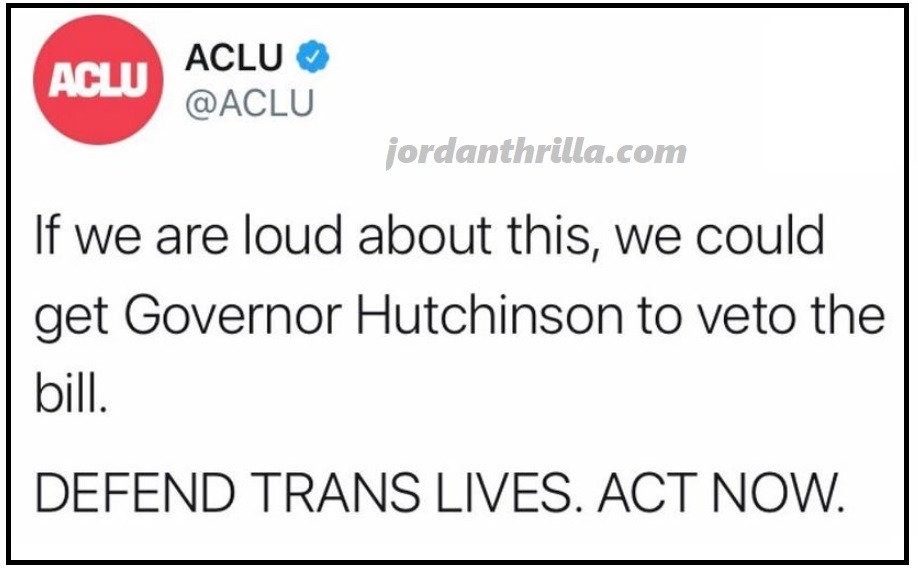 People are hoping that the backlash of Arkansas banning Transgender people from health care access will make Governor Hutchinson veto the bill. However, considering the track record of the state it seems unlikely that will happen.
Author: JordanThrilla Staff