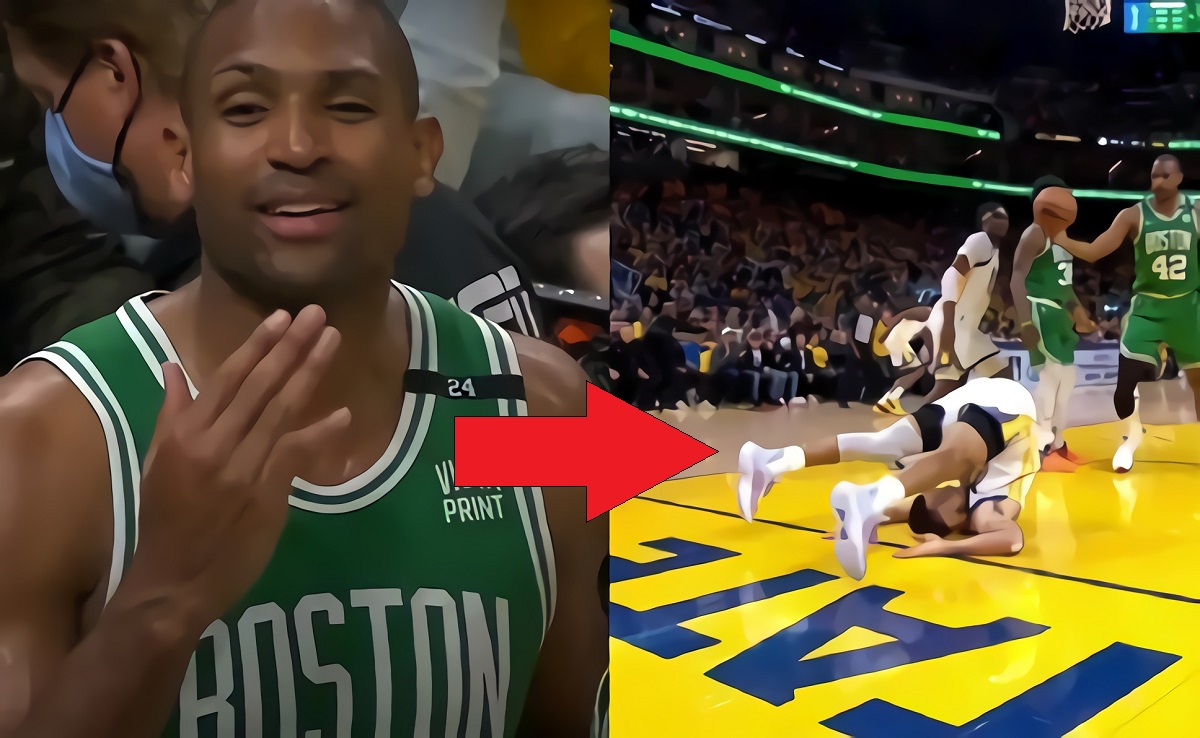 If someone told you Stephen Curry scored 21 points in the first quarter of a game would you guess Warriors won? If someone told you Warriors had a double digit lead 3 minutes into the 4th quarter of an NBA Finals would you guess they won that game? Most people surely would, but against the incredible team Boston has become there are glitches in the basketball matrix. Game 1 of the 2022 NBA Finals belonged to Al Horford and company despite Curry's first quarter outburst.
Al Horford Blows Kiss to Warriors Crowd During Game 1 of 2022 NBA Finals Sparking Warriors' Father Al Horford Memes
Going into the 4th quarter Warriors were in complete control with a double digit lead. Jayson Tatum was bricking shot after shot, Celtics were turning the ball over, and their defense looked gassed. It seemed like an inevitable loss was coming for the Celtics, then the 4th quarter happened.
It started with a Jaylen Brown scoring streak the trimmed the lead down to three points. Then all hell broke lose after Al Horford made the game tying three. From that point on Al Horford made 3 more threes in a row, started hitting mid range jumpers along with layups, and Warriors watched their double digit lead turn into a double digit deficit. To put icing on the statement that was made Al Horford blew kisses to Warriors crowd with a sly smile on his face.
Al Horford finished Game 1 of the 2022 NBA Finals with an impressive stat line of 26 points, 6 rebounds, and 3 assists. Almost half of his points were clutch baskets in the 4th quarter. His performance gave birth to many Al Horford memes depicting him as Warriors' daddy. One of the funniest we came across was the tweet below.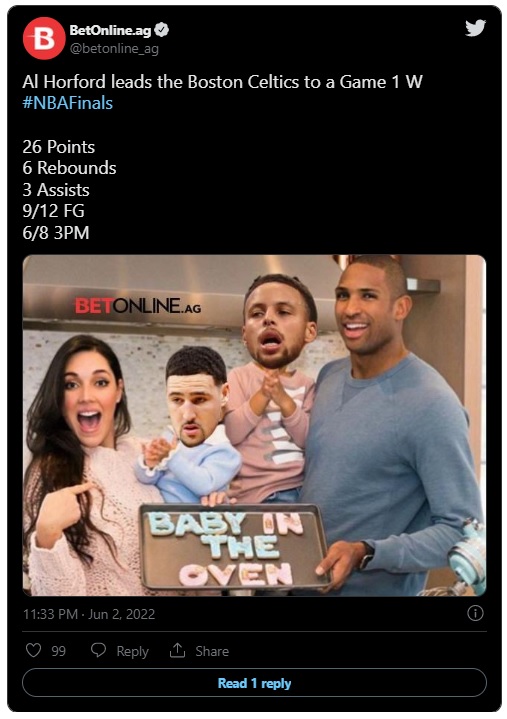 Al Horford literally flexed on the Warriors in the NBA Finals. A legendary moment for the Celtics franchise, and his career.
Before the series began we predicted that Celtics would sweep the Warriors, and based off tonight it seems more clear than ever that they most likely will. Celtics don't even need Jayson Tatum to play well to win by double digits against the Warriors.
Although there were standout performers on the stat sheet the Celtics won by a great team effort. Everyone including bench players hit big time shots at key moments.
Jaylen Brown finished the game with 24 points, 7 rebounds, and 5 assists, while Jayson Tatum had an off night shooting 3-17 from the field for only 12 points.