These days Paul Pierce seemed like the ultra professional. On TV he wore glasses and suits, and seemed like a new version of Stephen A Smith. Paul Pierce's IG Live stripper session changed all of that though. Paul Pierce smoking a marijuana blunt during this footage also is causing controversy.
What happened on Paul Pierce's IG Live?
Last night out of nowhere a red eyed drunk Paul Pierce was on IG Live with a room full of strippers. He wasn't trying to hide that fact as he zoomed in the camera on one of the girls dancing. Some people think he may have been on drugs that made him lose his mind, because his post basketball career is in jeopardy. Paul Pierce is 43 years old now, and some concerned parents were asking if he has kids during the IG Live.
Take a look at this footage.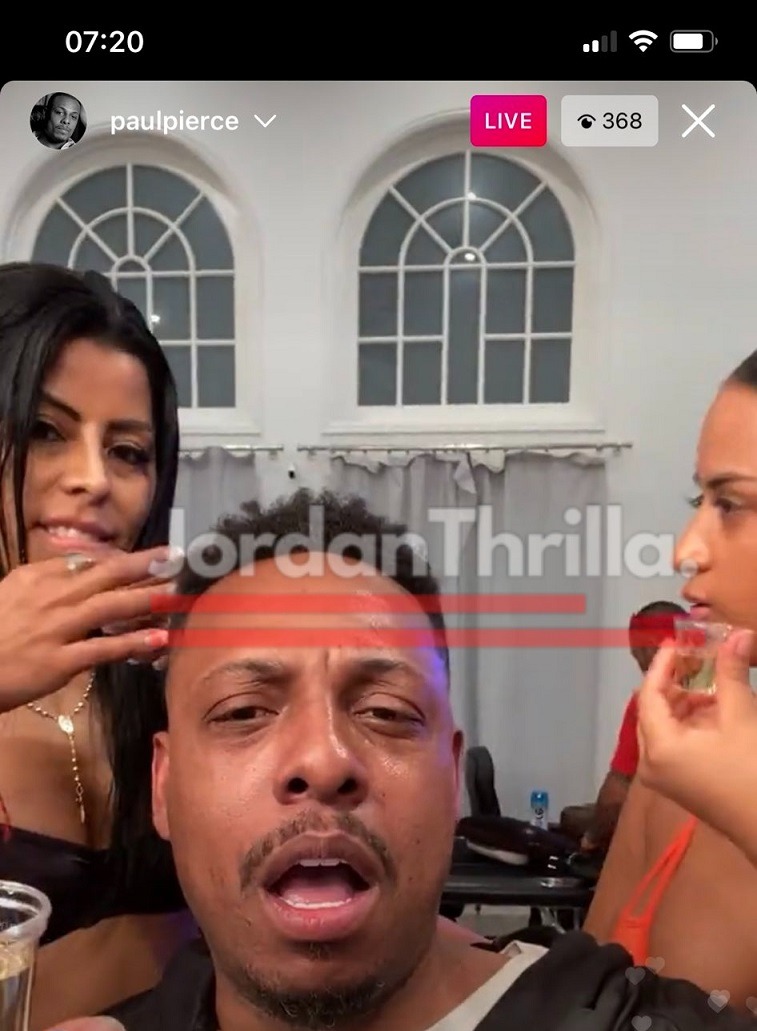 Paul Pierce Smoking Weed Blunt
Perhaps the most controversial part of the video was when Paul Pierce smoked a marijuana blunt for his fans to see. People on the IG live session made comments such as "Smoking is bad". He surprised many people who saw him as a role model.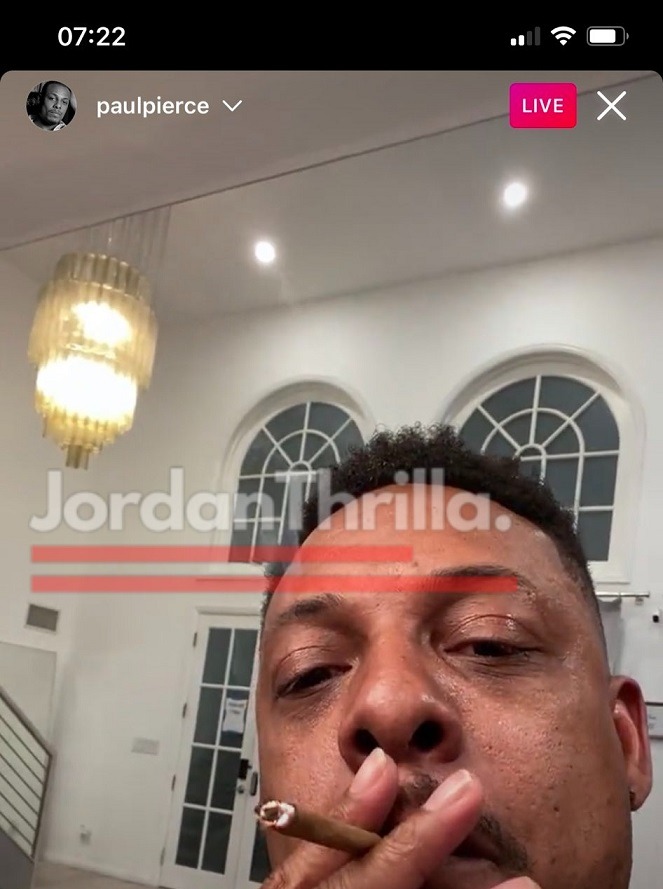 Rachel Nichols when Paul Pierce pulls up to work on Monday pic.twitter.com/xhVCzhKnvD

— "Where's Monica?" (@SikuLaFlame) April 3, 2021
Will ESPN Fire Paul Pierce for IG Live Stripper Video?

As of right now reports say ESPN is investigating the video, but it seems clear how it will end. It's an inevitability that ESPN will fire Paul Pierce or suspend him indefinitely, especially if he lives in a state where marijuana is illegal.
Some people believe Paul Pierce was trying to get fired, and doesn't care he if loses his job. He's set for life anyway.
Author: JordanThrilla Staff