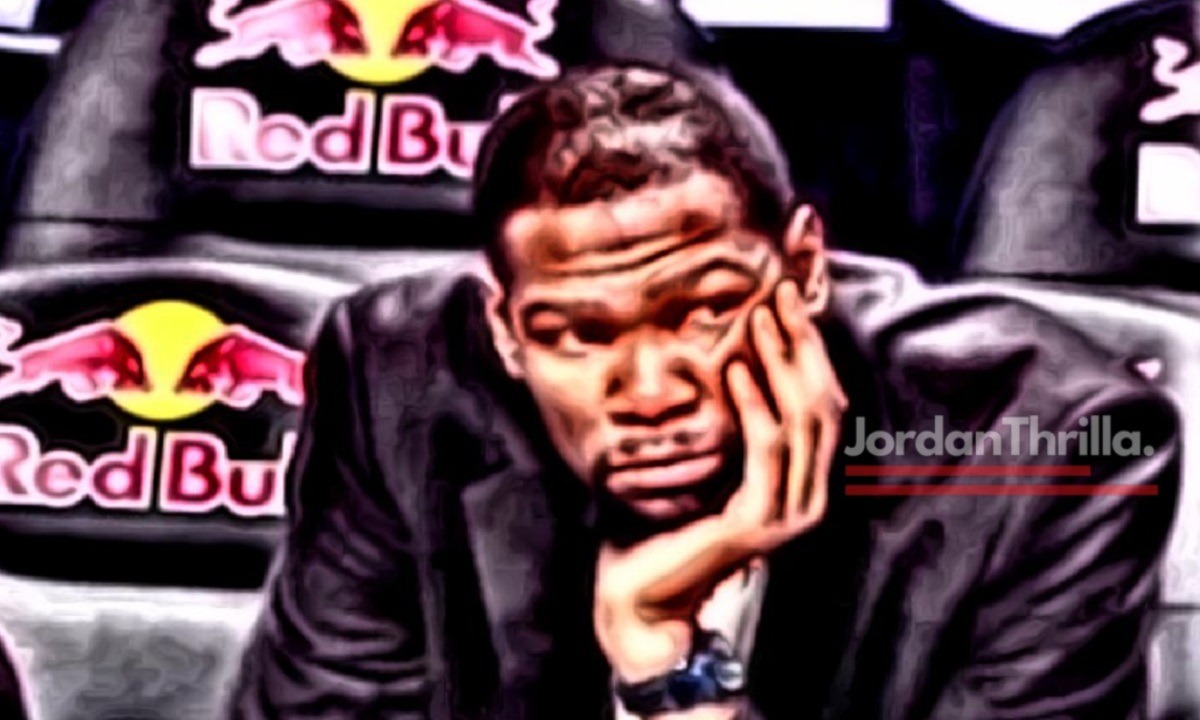 "We don't need you, we won without you" were the words Draymond Green told Kevin Durant during his final season with the Warriors, and new stats shows those words also define his career. Usually when a Superstar is out of the lineup their team struggles mightily. However, in Kevin Durant's case nothing really changes at all, and the teams looks just a good without him.
Do you remember 2019 when Kevin Durant first injured his calf, and the Warriors went on to sweep in the Trail Blazers in the Western Conference Finals without him? Remember when they closed out the James Harden x CP3 Rockets without him too?
The trend is Kevin Durant plays on teams that don't need him, and there is a damning stat that proves it. As crazy as it may sound Kevin Durant teams have one of the highest winning percentages ever without him comparison to other superstars in NBA history over the last 4 seasons. In total Kevin Durant teams have won 50 out of 69 games (50-19) when he doesn't play. That's a 72% winning percentage with Kevin Durant watching from the sidelines. Of course one of those teams made the finals without him as well in 2019.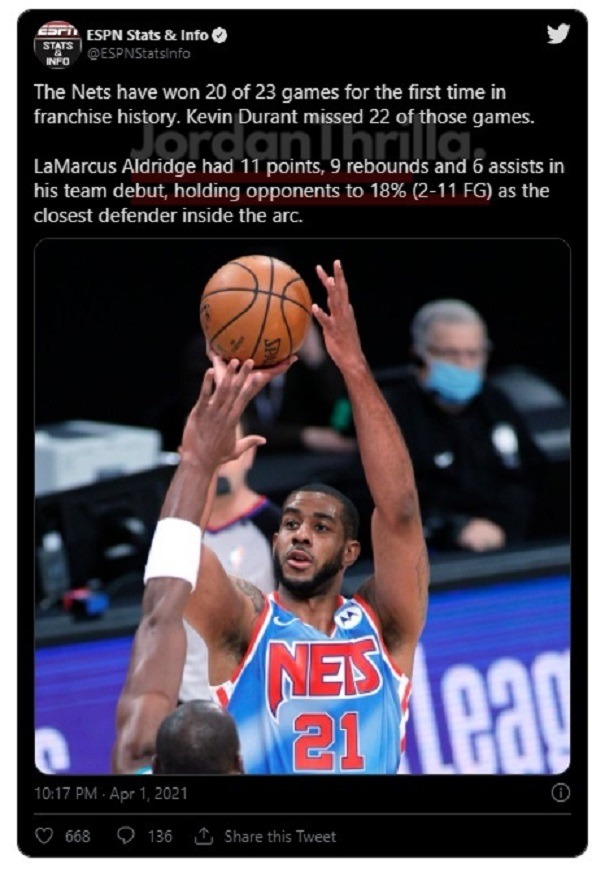 If you focus on this season currently going on, Kevin Durant's Nets have won 19 of their last 23 games without him. Again he is playing on a team that doesn't seem to miss a beat without him the lineup. It's crazy to think that a 7 foot shooting guard type has these type of stats to go along with their basketball legacy.
Take a listen to what Walt Clyde Frazier said about Kevin Durant's career a few years ago. Press the unmute button at the bottom right if you hear no sound.
A bonafide NBA legend wouldn't even include Kevin Durant in his top 10 all time, and believe there ias a massive asterisk by his name. Stats like the winning percentage of Kevin Durant's teams when he doesn't play over the past 4 seasons are what fuel that sentiment.
Author: JordanThrilla Staff