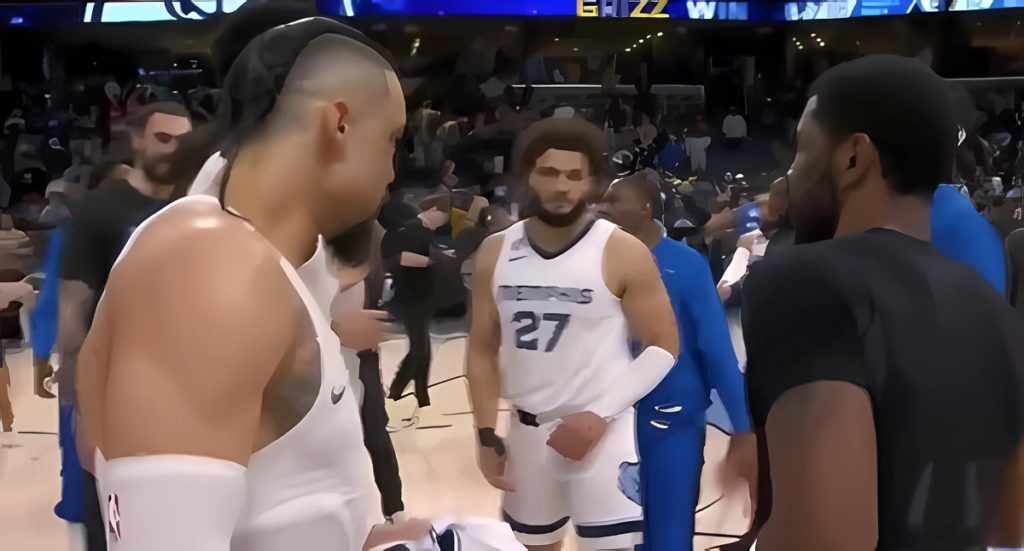 Why Didn't Kyrie Irving Want Dillon Brooks' Jersey?
Dallas Mavericks star Kyrie Irving is known for his dazzling skills on the court, but he also has a knack for making headlines off it. On Monday night, Irving was involved in a viral moment that had nothing to do with his basketball abilities, but rather his apparent disdain for Memphis Grizzlies forward Dillon Brooks' jersey.
The Mavericks and the Grizzlies faced off in a thrilling game that saw Memphis come back from a 16-point deficit to win 112-108. Irving had a team-high 28 points for Dallas, but he struggled mightily in the fourth quarter, missing all eight of his shots. Brooks, who is regarded as one of the best defenders in the league, was tasked with guarding Irving for most of the night and did a commendable job of limiting his impact.
Kyrie Irving's Jersey Swap Snub on Dillon Brooks are Fuels Roast Session
After the game, Irving and Brooks met at mid-court and exchanged pleasantries. Brooks then initiated a jersey swap with Irving, which is a common gesture of respect among NBA players. Irving seemingly accepted when he took off his jersey and gave it to Brooks. However, things got awkward when Brooks tried giving Kyrie his jersey but the All-Star just curved him by walking away without taking it.
The whole exchange was caught on camera and quickly went viral on social media. Many fans and analysts mocked Brooks for being snubbed by Irving, and questioned his status as a star player. Some even wondered if fans would want a Brooks jersey at all. Others praised Irving for being savage and cool, while some defended Brooks and criticized Irving for being rude and disrespectful.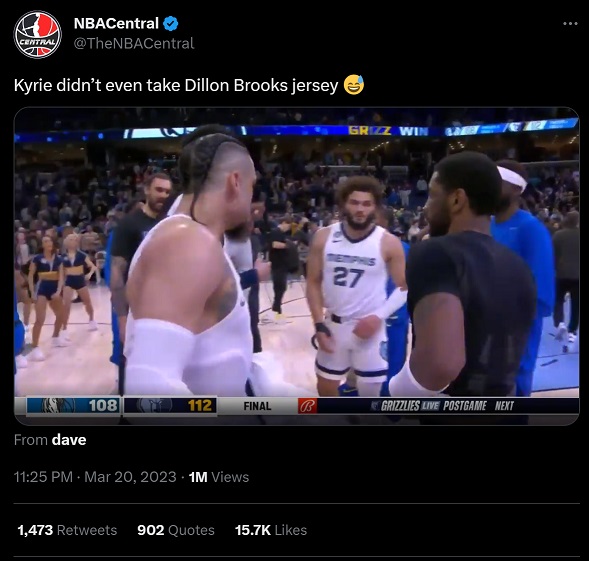 Brooks has not publicly commented on getting curved yet, but he might have some extra motivation when he faces Irving again. The Grizzlies and Mavericks could be a potential early playoffs matchup depending on how the seeding plays out as the season comes down to its final stretch.
Irving's not taking Dillon Brooks' jersey was just another example of how unpredictable and entertaining he can be both on and off the court. Draymond Green is probably somewhere celebrating the embarrassing moment. This might be one of the funniest jersey swap fails in sports history.