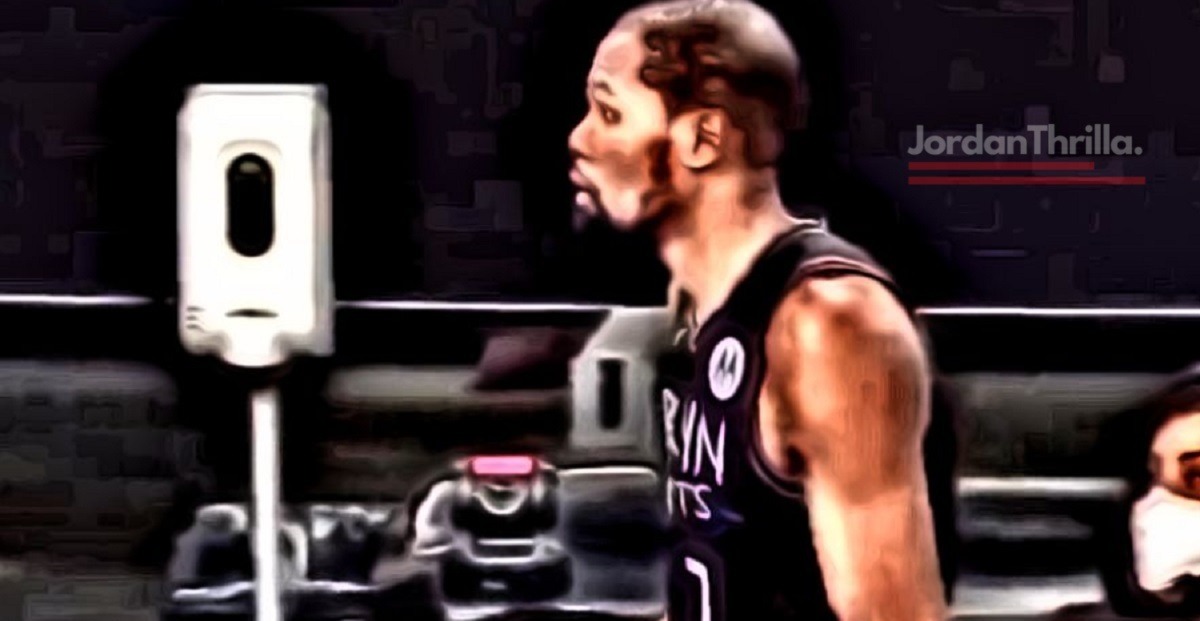 It has been 22 games since Kevin Durant last played basketball in a Nets jersey. That all changed today when Kevin Durant took the floor against New Orleans Pelicans. This time it was different, because Kevin Durant came off the bench. As you would expect no one was more happy than his immediate family when announcers called his name. As example Kevin Durant's mom reaction to Kevin Durant checking for first time since his Hamstring injury is going viral.
When she got up and lifted her arms in joy you could feel the family love even if you aren't her next of kin. To make things perfect KD put up an amazing stat line despite having to shake off rust theoretically speaking.

Kevin Durant finished the game with 17 points on 5/5 shooting. He played little over 18 minutes on the night. That's efficiency at it's finest no matter how you slice it.
Moments like these are what make sports beautiful.
Author: JordanThrilla Staff