Today marked a historical but sad day in WNBA history as the legendary Sue Bird was making her final appearance during a regular season home game at Seattle Storm's arena. Many people think that WNBA games don't draw a lot of attention, but that couldn't be further from the truth as proven by the jampacked crowd on hand to witness Sue Bird's final home game. While there many memorable moments, it was an interaction she had with a young fan that is capturing the most attention.
Sue Bird's Star Power Led to Second Straight Sold Out Arena for Her Last Home Game with Seattle Storm
The Seattle Storm play their home games at Climate Pledge arena, which holds 18,000 people at maximum. Amazingly there was 18,000 people on hand to watch Sue Bird play her final home game. What's more amazing is this marks their second straight sellout, further proving that Sue Bird's star power is on par with some NBA players. People of all ages and genders wanted to see Sue Bird's final two home games. Take a look at the historical scene.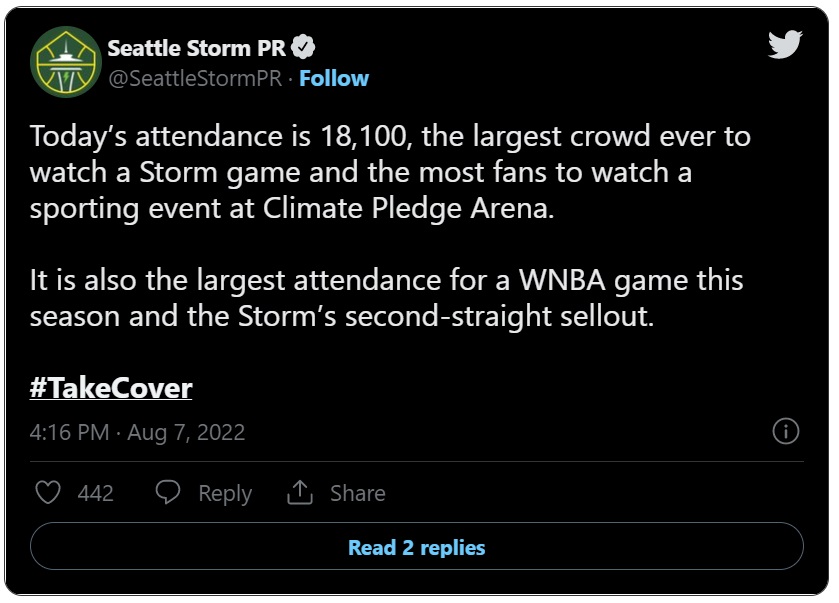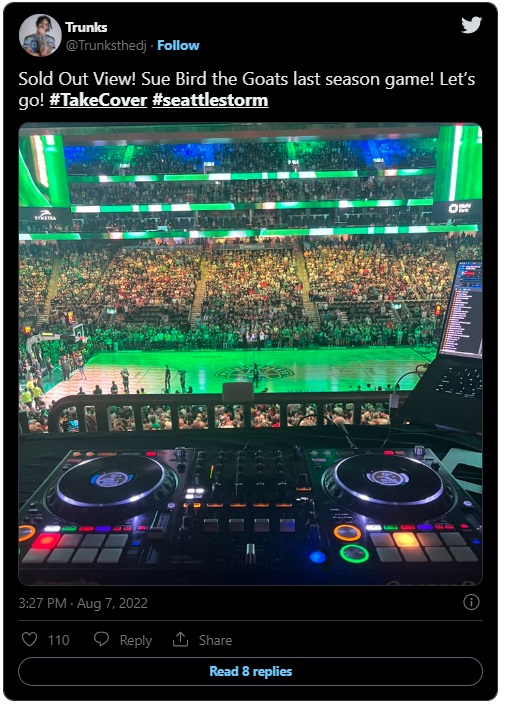 Young Fan Literally Gives Sue Bird a Flower During Her Last Home Game at Seattle Storm Arena
In the sports world there is a phrase that is often used to convey that people need to give an athlete the respect they deserve. That phrase goes something like "give them their flowers". Of course this a figure of speech, and doesn't mean to literally hand them flowers, but that all changed today.
While she was trying to inbound the ball a young fan handed Sue Bird a flower, which of course she had to give back to the fan since she was still in the middle of game. That might be the first time an athlete literally got their flowers while a game was going on. Take a look.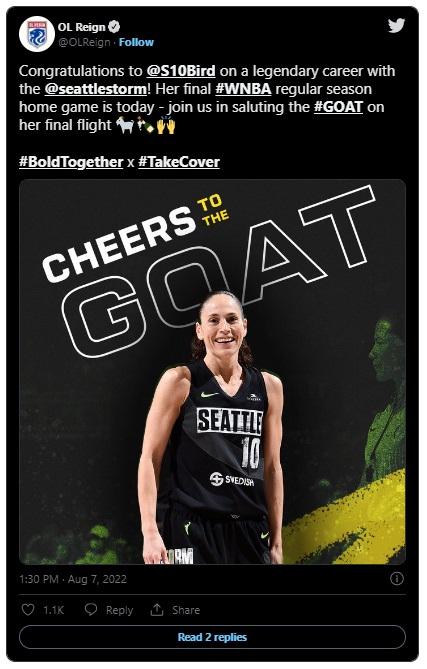 What is Sue Bird's Net Worth in 2022?
Despite being one of the most decorated athletes ever, like most WNBA players Sue Bird was severely underpaid only making $72,000 per year from her WNBA contract. However, due to her star power with the help of endorsement deals Sue Bird's net worth is $8 Million dollars in 2022. Essentially she'll be retiring a millionaire just like NBA players, and living the lavish life she deserves.
The only damper of Sue Bird's final home game was that the Las Vegas Aces won 89 – 81. Congrats to Sue Bird on her on amazing career.