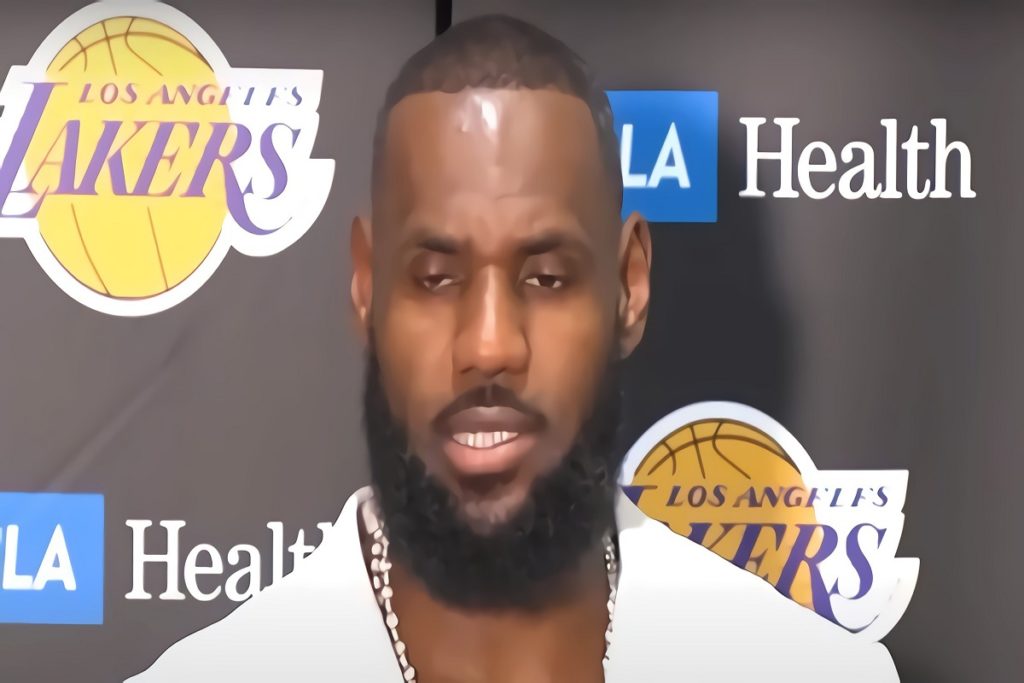 Lakers came into the season with what was supposed to be a revamped roster full of more youthful legs, and better defenders. However, starting from the preseason it seemed to be more of the same from last season. In their first game of the regular season things went just as how they did last season with Lakers being down big early in the game do their poor outside shooting. Now it seems like Lebron James isn't holding back his criticism of Lakers' management.
Did Lebron James Take Shots at Rob Pelinka After Lakers Blowout Loss to the Warriors?
Lebron James had a great performance on paper scoring more than 30 points and grabbing 15 rebounds. However, if you watched the game it seemed like most of his points were just stat padding. After the game he didn't seem too worried about the loss since it is just the first game of the season, but he his remarks on how the Lakers roster is currently constructed sent shockwaves through the NBA world.
During his postgame press conference Lebron James stated that Lakers roster is not constructed to be a great shooting team. In his own words he said, "To be completely honest, we're not a team that's constructed of great shooting. It's not like we're sitting here with a lot of lasers on our team". Now coming from Lebron those are tough words to hear, because throughout his career he has had the most success when he was surrounded by great shooters. In addition Lakers let go of their most consistent outside shooter from last season in Malik Monk. All things considered it seemed like Lebron James dissed Rob Pelinka's basketball IQ in terms of building Lakers roster.
Lakers missed a bunch of wide open shots during the game, but as you heard Lebron James say he believes it's possible that was actually by design from the opponent. Lebron alluded to the fact that it's possible that Warriors were purposely leaving them open indicating that opponents don't even respect Lakers outside shooting ability.
Rob Pelinka had an offseason to rebuild Lakers roster after seeing what went wrong last season, and came back with a roster that seems to have all the same issues so far. However, it's still too early to pass judgement yet.