When you're the most famous sports athlete fans say a lot of crazy things about you on social media. However, a Kevin Durant fan may have taken things a bit too far. A Kevin Durant fan threatened to kill Lebron James. The Kevin Durant fans gave the date and location where he will attempt murdering Lebron James, along with a picture of the gun that they would use. The Kevin Durant fans claims he will shoot Lebron James in the head.
In the viral Instagram post the Kevin Durant fan threatens to kill Lebron James saying, "On Thursday February 18th, I will be at the Nets vs Lakers game. I will sneak this gun shown in the picture into the arena, and shoot Lebron James in the head during a timeout. You have been warned Lebron James".
The crazy Kevin Durant fan added a clown emoji at the end of his deadly threat. Take a look.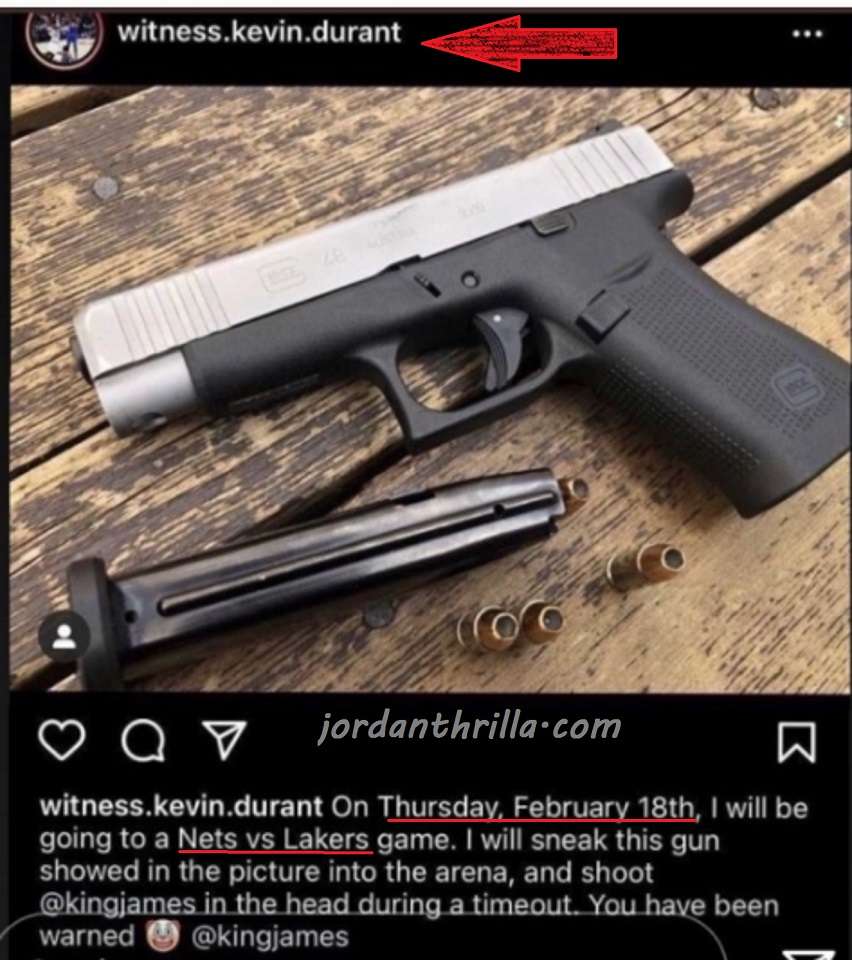 It's one thing to insult a player you don't like, but to threaten their life is simply uncalled for. Even if this Kevin Durant fan is joking, you can't joke about things like this especially in this day an age where shootings happen very often.
The good thing is that fans are not allowed in arenas during most NBA games, so the chances of a fan sneaking in with a gun are slim to none. Whoever this Kevin Durant fan is they need to seek some mental help. Hopefully it isn't KD playing around on a burner account again to gain a mental edge on Lebron before their matchup.
Author: JordanThrilla