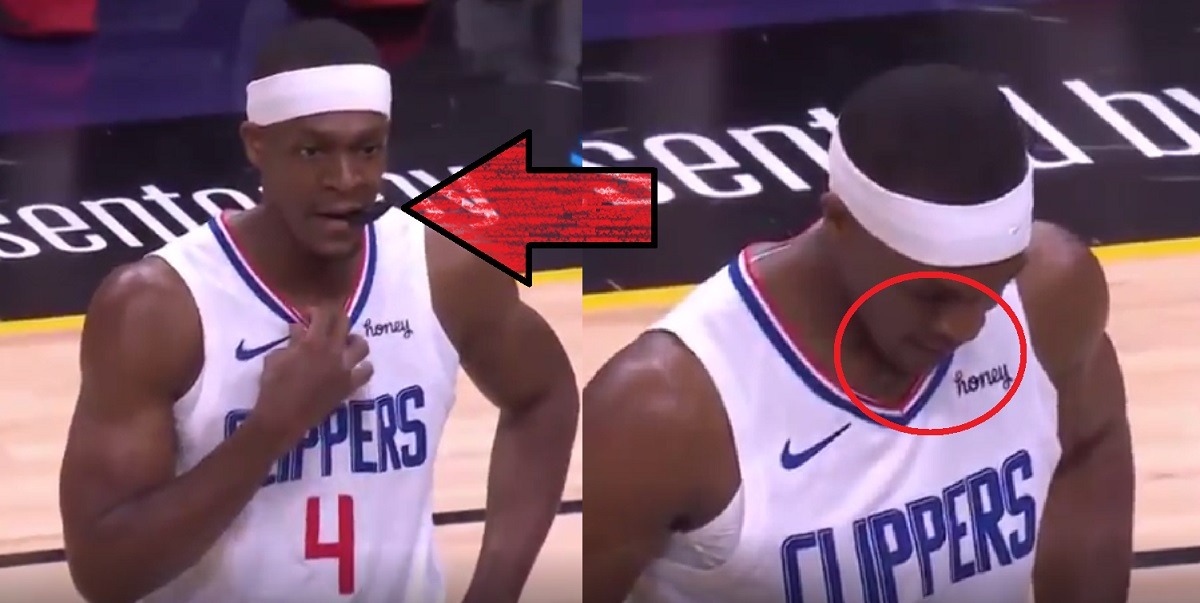 Rajon Rondo might literally be a magician, and it has nothing to do with his basketball skills. During Game 2 of Clippers vs Suns, Rajon Rondo's mouthpiece magic trick stole the show. It appears Rajon Rondo made his mouth guard disappear in thin air.
In viral video clip Rajon Rondo is chewing on his mouth piece as a player was taking free throws during the second quarter. Next thing you he wipes his face with his jersey for a brief second, gives a strange look into the distance, and Rajon Rondo's mouthpiece vanished. The strange thing is it didn't appear to be in his mouth.

The ironic part about Rajon Rondo's mouth guard magic trick is that people call him a magician with the basketball. Little did the world know that he might literally be one in secret.
Rajon Rondo making his mouthpiece disappear into thin air might be one of the strangest moments in the NBA this season. Perhaps he's giving a hint at his post-retirement career.
Author: JordanThrilla Staff