Prayers are up for Nico Mannion after a recent picture of him went viral. The photo shows Nico Mannion's extreme weight loss after he got sick in Tokyo, and it wasn't related to COVID-19. He was playing for Italy's national team at the Tokyo Olympics.
Why Does Nico Mannion Look Anorexic?
According to reports Nico Mannion caught an intestinal virus, and appears to have lost over 30 lbs of weight. In the viral photo the very skinny Nico Mannion is wearing a 'Virus' T-shirt that was probably a size small, but looks like an extra large T-Shirt due to how skinny he is now.
It's not clear how Nico Mannion caught a stomach virus, but presumably it was from the food in Tokyo. There are no reports of any other athlete with the same intestinal virus, so it may be an isolated incident.
Take a look at Nico Mannion's weight loss photo.
This picture puts in perspective how much Nico Mannion's weight loss has changed his appearance.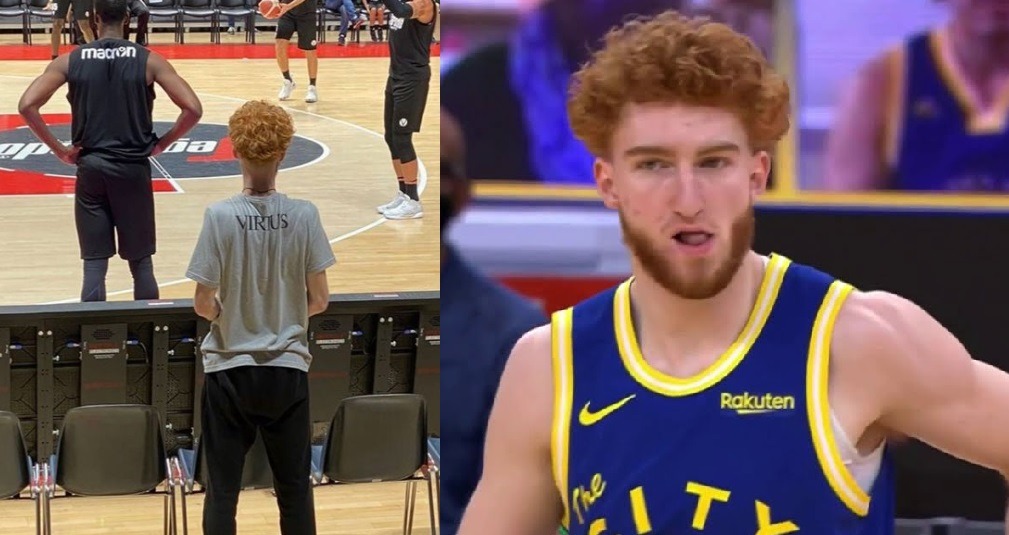 It's not clear if Nico Mannion has recovered completely from the stomach virus and just needs to regain the weight, or if he is still suffering from the side effects of the viral damage to his intestines. One thing that's for sure is that he doesn't look healthy at the moment.
Last season he average 4 points per game in limited minutes, but showed flashes of being a great point guard. The skinny Nico Mannion's weight loss is scary to see.
Author: JordanThrilla Staff