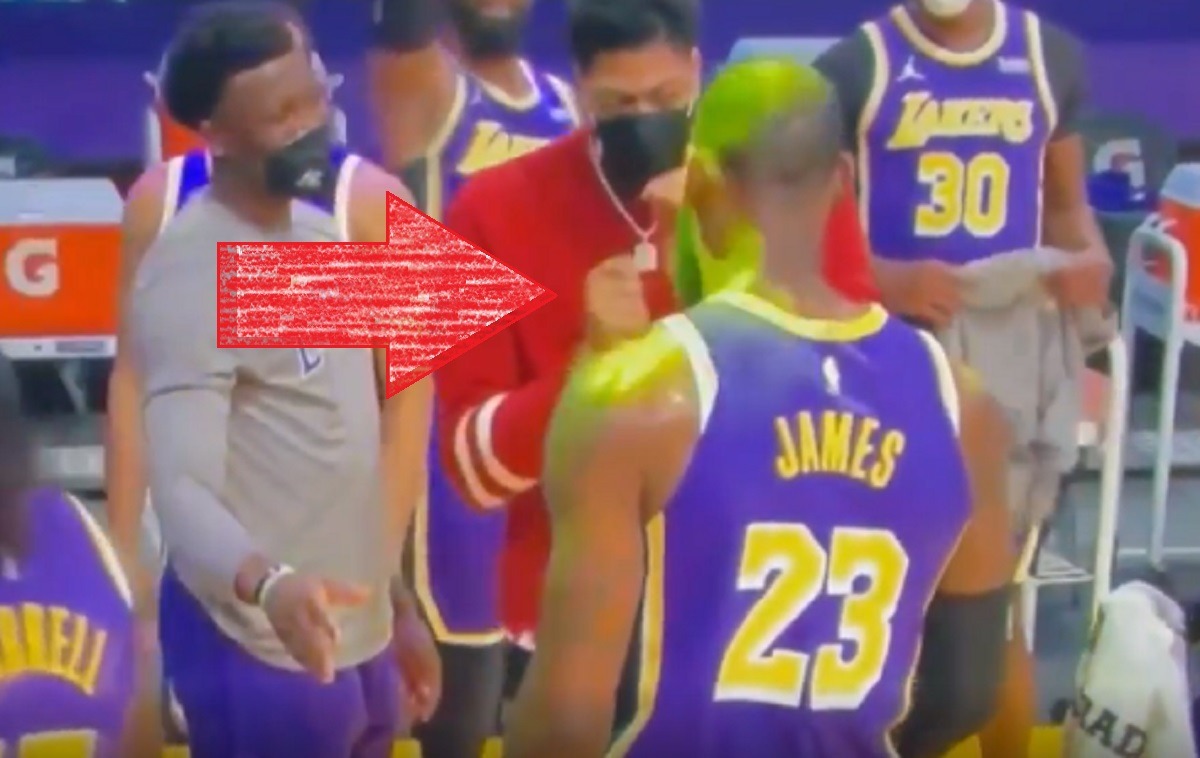 LaMelo Ball disrespected Lebron before their matchup against each other, but Lebron got the last laugh for sure. After dropping 37 points, Anthony Davis and Lebron James smoked a fake blunt Hornets pack and stomped it out during Lakers vs Hornets.
Lebron James Stomps Out the Blunt Hornet Packs
It was during a brief stoppage in play that cameras caught Anthony Davis and Lebron James smoking the fake blunt Hornets Pack. Next Lebron James was seen throwing it to the ground and stomping out the blunt. It was a hilarious form of disrespect.

Could this be more evidence Lebron took LaMelo Ball's comments personally? You couldn't argue with somebody that thinks so, that's for sure.
Lebron James smoking a Hornets Pack then stepping on it with his shoe might be one of the funniest competitively disrespectful things ever seen. It looks like he isn't trying to be Mr. Nice Guy anymore when a rookie disrespects him.
Author: JordanThrilla