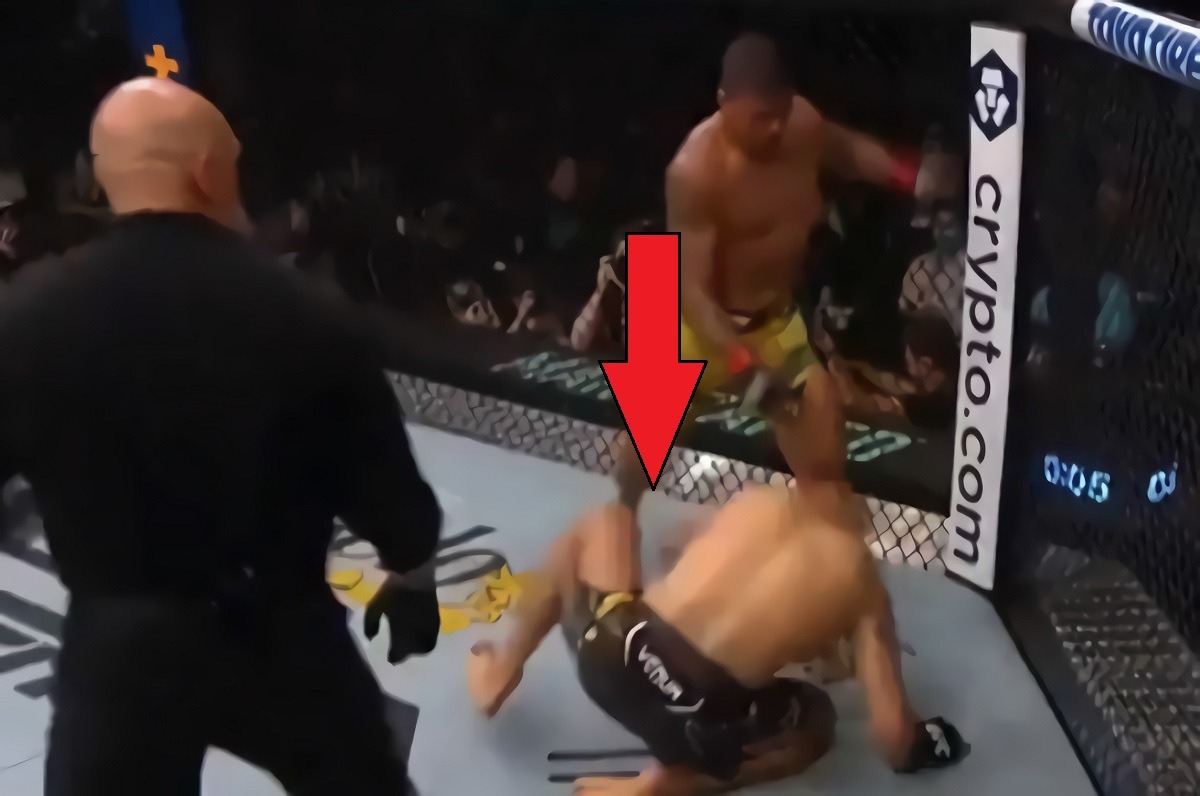 The Gilbert Burns vs Khamzat Chimaev match at UFC 273 didn't disappoint fans. The action was intense, and it came down to a decision by judges, which is now sparking controversy. Gilbert Burns lost by unanimous decision, but he seems to feel the outcome was bogus.
Was Gilbert Burns Cheated at UFC 273 in Loss Versus Khamzat Chimaev? Details Behind Conspiracy UFC 273 Fight Was Fixed
Yesterday Gilbert Burns posted a tweet on Twitter that opened up a serious conversation about what actually took place during the fight. Based on the stats Gilbert Burns outperformed Khamzat Chimaev in three out two rounds. Also it appears the judges didn't count a Gilbert Burns' knockdown, that clearly should have been counted.
As you'll see in the graphic below in round 2 Gilbert Burns landed 19 more significant strikes than Khamzat Chimaev. In round three he also landed more significant strikes. The judges gave Chimaev two knockdowns, which is correct. However, they gave Gilbert Burns zero knockdowns, which is clearly incorrect. As you'll see in the video below near the end of round 2 Gilbert Burns knocked down Khamzat Chimaev, but it wasn't counted.
Here is the video clip of Gilbert Burns knocking down Khamzat Chimaev. Somehow the judges didn't count this, which is simply absurd.
Kendra Lust is one of the many celebrities who feels the UFC cheated Gilbert Burns.
Why Would Dana White Cheat Gilbert Burns Out of a Win at UFC 273 vs Khamzat Chimaev?
Gilbert Burns getting cheated by the UFC was probably all about money if anything sketchy went on. The UFC needs another fighter as dominant as Khabib, because that brings in a ton of money for them. Khamzat Chimaev has proven to be a major draw, because he has been dominant in all 10 of his fights before UFC 273, and hasn't lost.
If Gilbert Burns was cheated at UFC 273 it was because they needed to protect Khamzat Chimaev's unbeatable image. Now they are already promoting a matchup between him and Colby Covington, which is sure to be box office hit.