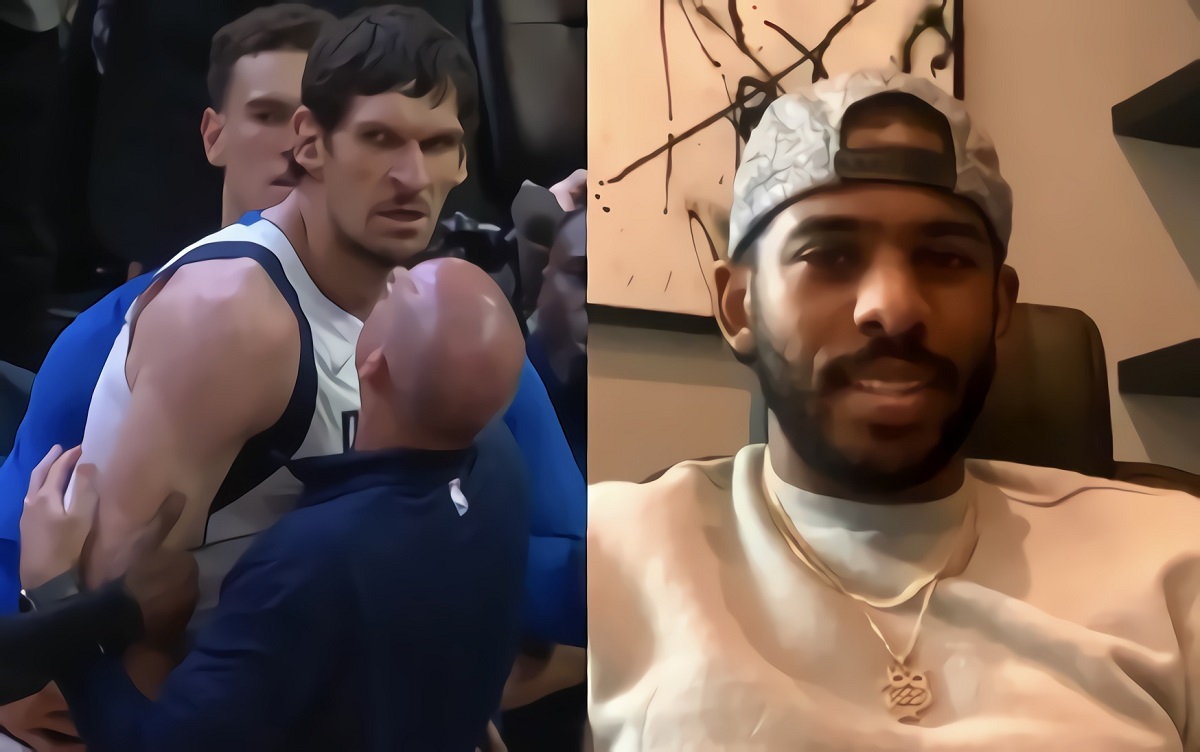 The Western Conference Finals matchup between Warriors and Mavericks is set in stone after an astonishing collapse by the Phoenix Suns in a Game 7. In a matchup 'experts' said Dallas would lose in a blowout, they ransacked the Suns from the opening buzzer never trailing even once in the game. With the amazing performance they had you would think Luka Doncic and Spencer Dinwiddie would be the hottest topic, but it was the tallest bench warmer in the NBA Boban Marjanovic who stole the show.
Why Did Boban Marjanovic want to Fight Aaron Holiday?
It's not often you see Boban mad during NBA games, in fact we can't even think of any time where he tried to fight another player. That all changed when several players had to prevent Boban Marjanovic fighting Aaron Holiday. He was allegedly not happy that Holiday stole the ball from him while he was trying to dribble out the game clock. Before Game 7 the angriest people ever saw Boban was probably in that State Farm commercial where Jake ruined his table by forgetting to use a coaster.
The Size of Boban Marjanovic's Hand on Chris Paul's Head
As you can see in the footage it was ultimately Jae Crowder that was successfully able to pull Boban away from trying to attack Aaron Holiday. When everything was calmed down he started shaking hands with other Suns players. That led to a viral moment where Boban Marjanovic's hand engulfed Chris Paul's head. The moment put in perspective how massive they are.
Why is Boban Marjonovic So Big? Does Boban Marjanovic Have a Genetic Disorder?
The photo of Boban Marjanovic's hand around Chris Paul's head has a lot of people wondering if any health condition led to his abnormally large features. The amazing thing about his genetic background is that he comes from a relatively short family. For example Boban's dad is only 5 feet 9 inches. Some reports alleged that Boban Marjanovic has a pituitary gland condition that may have caused him to have gigantism. If that's true then the genetic disorder ended up making him rich, so it's kind of like a miracle in a way since he's healthy.
On the night Boban Marjanovic only played 3 minutes, but he made a huge impact on social media. He's one of the few players in the NBA that has star power despite being a bench warmer 99% of the time. On the game he scored 2 points in 3 minutes finishing with a -12 plus minus. Boban Marjanovic's hands might be bigger than Kawhi Leonard's, which is truly incredible.