All that trash talking Devin Booker did in Game 5 and 6 came back to bite him in the end. With his season on the line the man people called the next Kobe Bryant was 0-9 through most of the first half, and ended the game with 11 points on 3-14 shooting. In addition he had the lowest negative plus minus on his team at -41 for the game. Considering that people were calling him the heir apparent to Kobe Bryant, social media had a lot to say about his lackluster performance.
Social Media Roasts Devin Booker Kobe Bryant Comparisons After His Game 7 Collapse vs Luka Doncic Mavs
Do you remember how people used to ridiculously call James Harden the 'best scorer ever'? That statement was almost as blasphemous as people who put Devin Booker on Kobe Bryant's level, because of one Finals run that was really orchestrated by Chris Paul's presence on the floor. Naturally after what transpired in game 7 with him being completely outplayed by a younger Luka Doncic, social media roasted Devin Booker being compared to Kobe.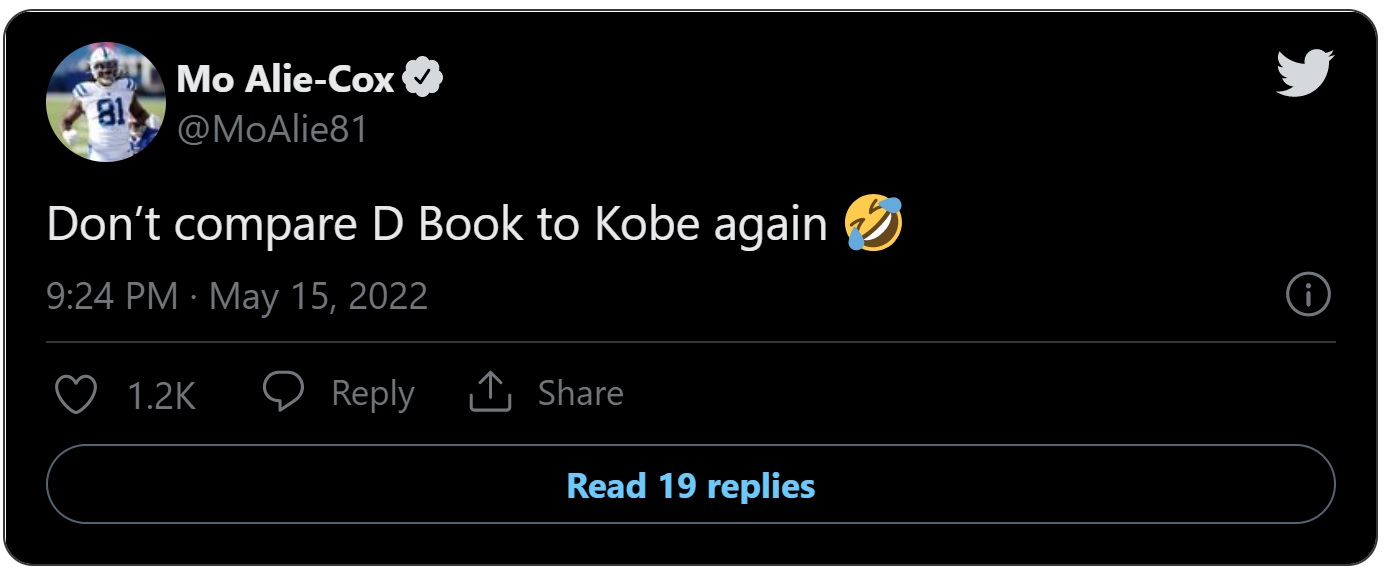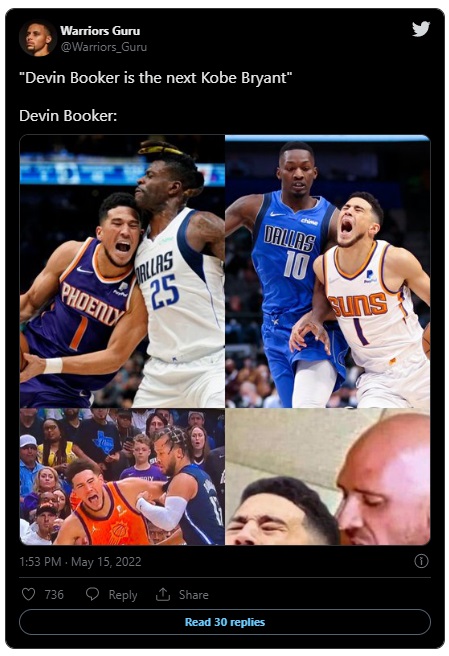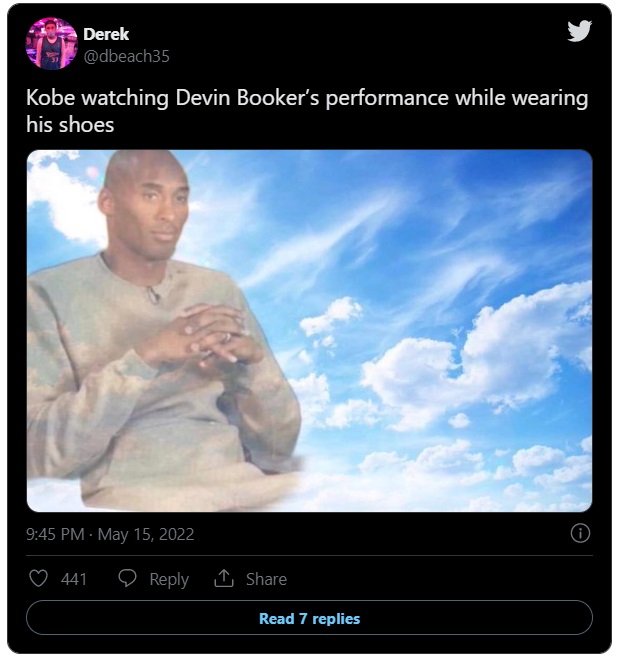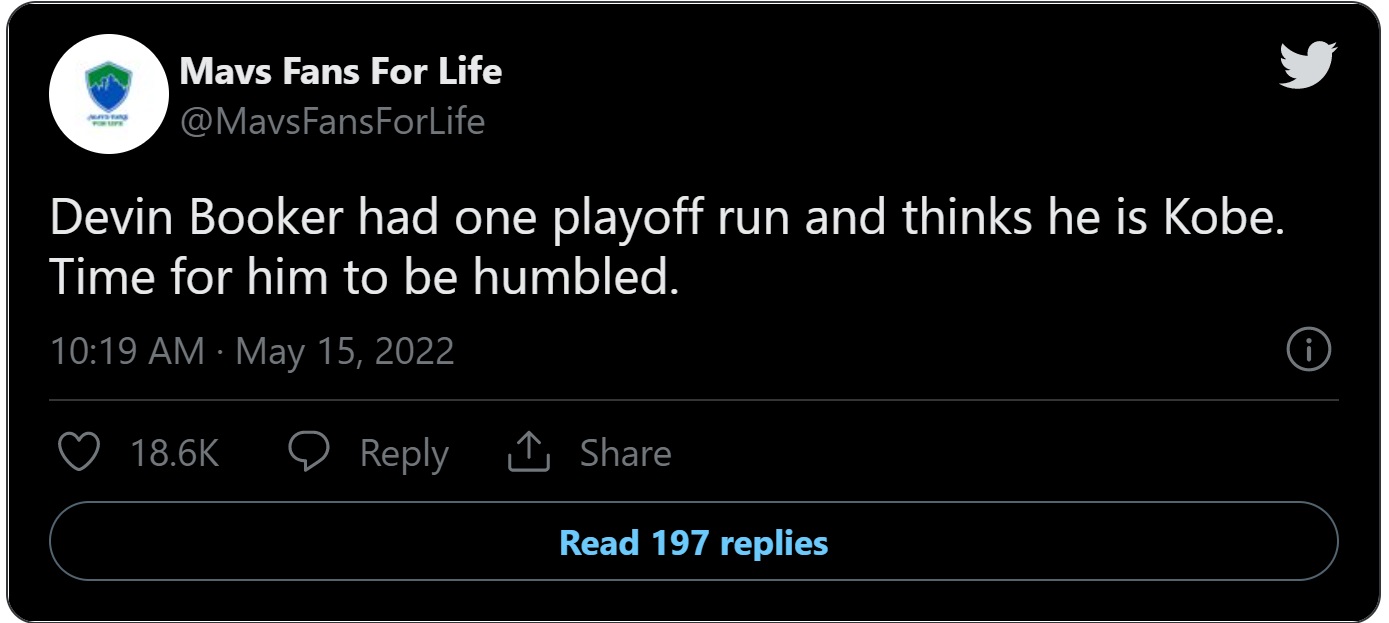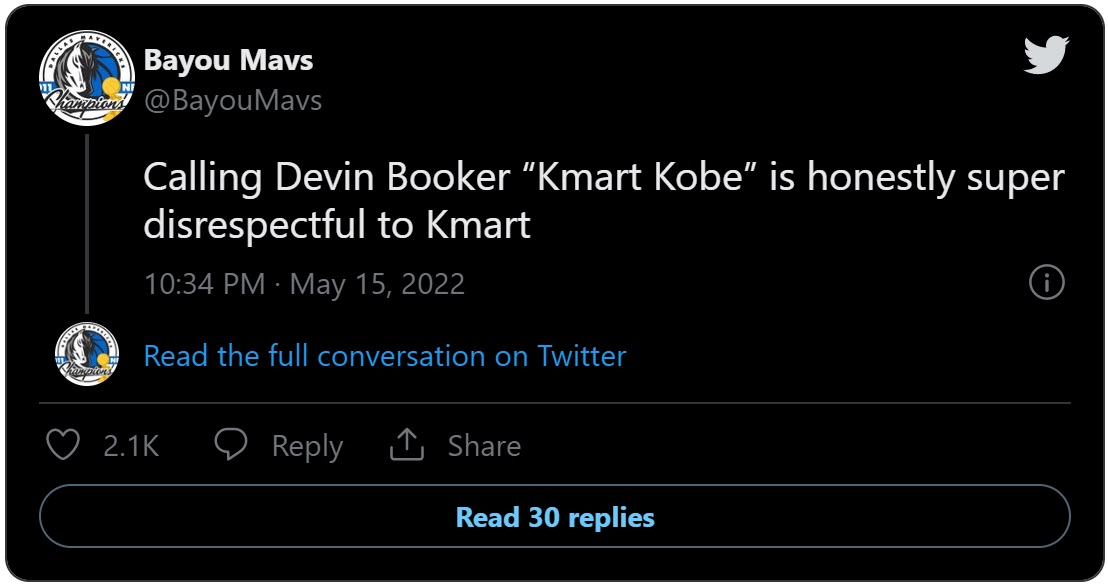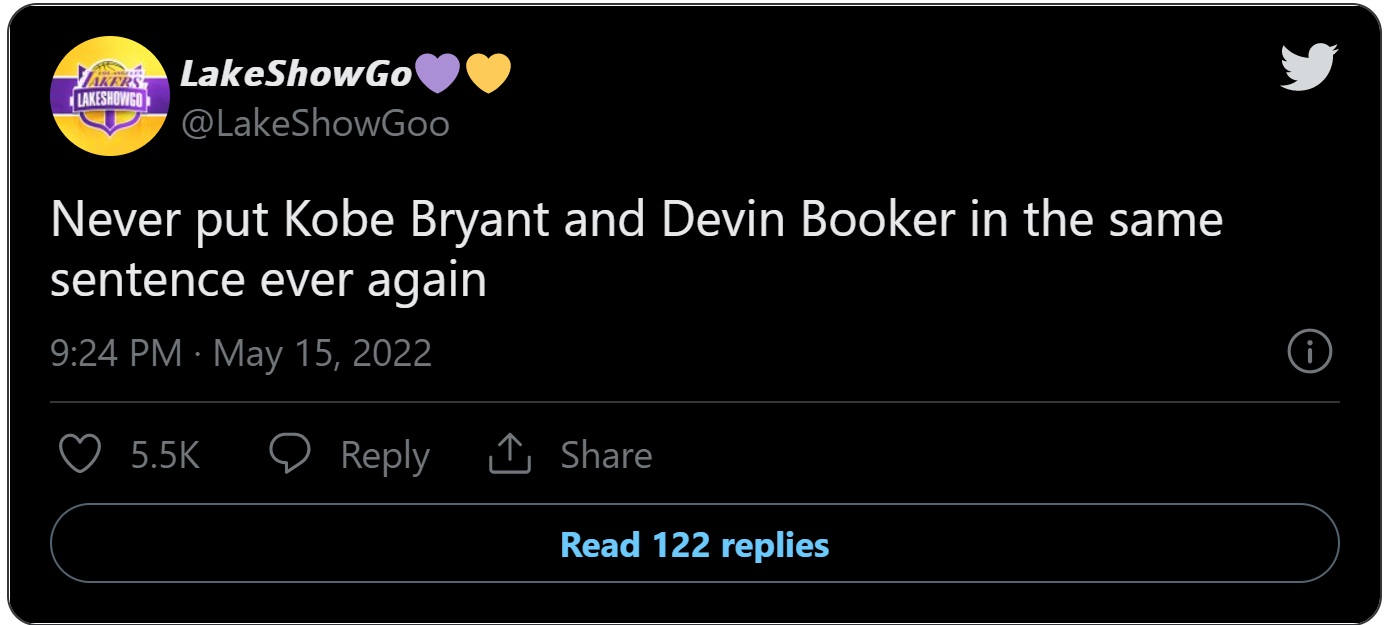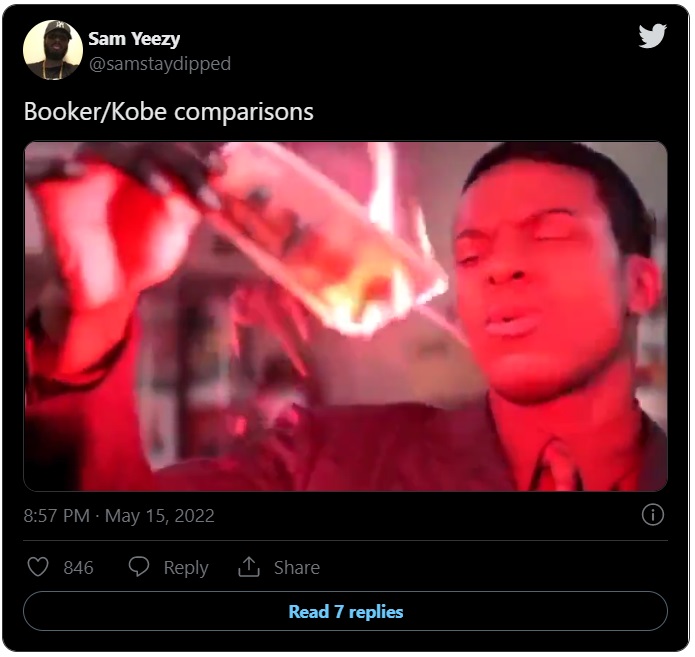 Social media roasting Devin Booker with Kobe Bryant memes and mentions is a bit ironic, because his Game 7 performance was actually Kobe like in some ways. Kobe Bryant was notorious for being an uncharacteristically poor Game 7 performer. In Game 7 vs Suns he literally quit on his team, and refused to shoot because the media insinuated him ball hogging was the reason they lost a 3-1 lead. In Game 7 vs Celtics Kobe went 6-24, and some of his shots were hitting the side of the backboard.
Devin Booker is definitely not Kobe's level, but he's still arguably the most similar player to him in the game today in terms of his mental mindset and how he scores on offense. Now we can also say he's a surprisingly poor Game 7 performer like Kobe was as well, but 1 game is also a small sample size. Hopefully uses all the criticism to come back a better player next season.