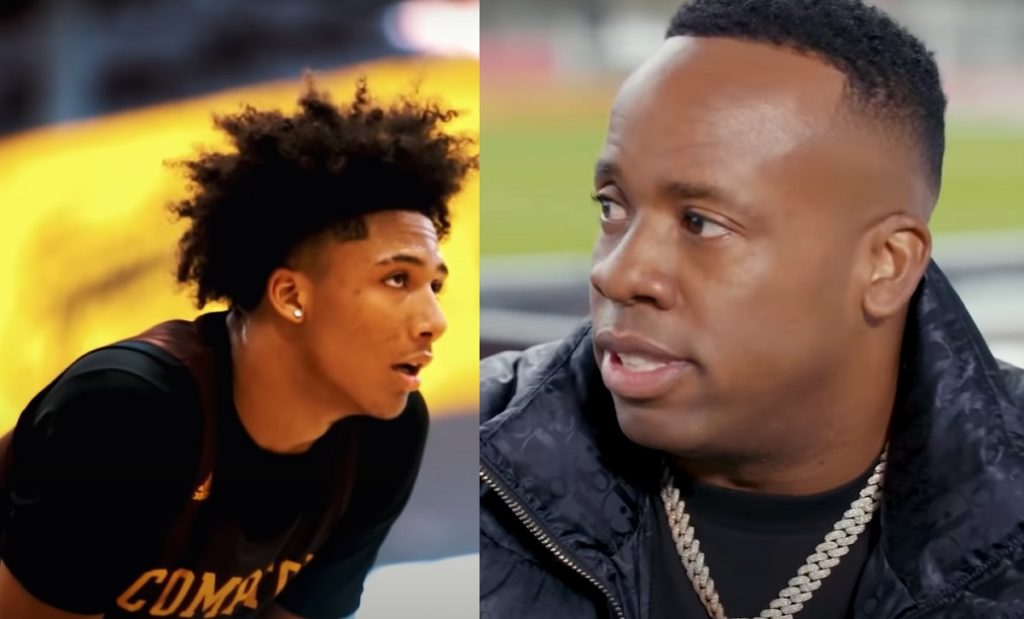 On social media a tweet went viral alleging that Yo Gotti signed Mikey Williams to CMG NIL deal. The 18 year old 5 star prospect currently goes to San Ysidro High School in California. On November 5 he committed to playing for Memphis under famed head coach Penny Hardaway. Naturally a young basketball player of his caliber is getting many business deal offers, but did he really accept one from Yo Gotti? In this article we will reveal the truth about the viral tweet.
The Truth Behind the Tweet Alleging Yo Gotti Signed Mikey Williams to a CMG NIL Deal and Gave Him $750K in Cash
A tweet that is currently trending on social media shows a person that looks like Mikey Williams from behind receiving $750K in cash from Yo Gotti. The caption of the tweet read, "Yo Gotti signing Mikey Williams to a CMG NIL deal". Currently it has amassed over 17,000 likes. However, this is another case of fake news that shows how easy it is to fool people on social media with just a simple caption. The truth is Yo Gotti didn't sign Mikey Williams to CMG, at least not yet. The person in the tweet below is actually Est Gee, and it's from a video that's very old.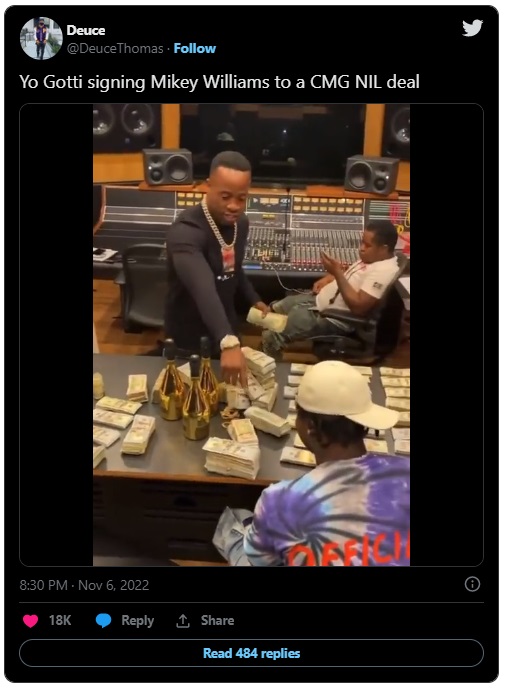 _
Yo Gotti is a great business man who doesn't have history of doing shady things to his signees, but it's safe to say that most people would agree that an athlete signing with him at such a young age might not be the smartest idea. It's tough to imagine how Mikey Williams signing with CMG would help his career sports wise, so it's crazy that people were so easily fooled by the viral tweet.