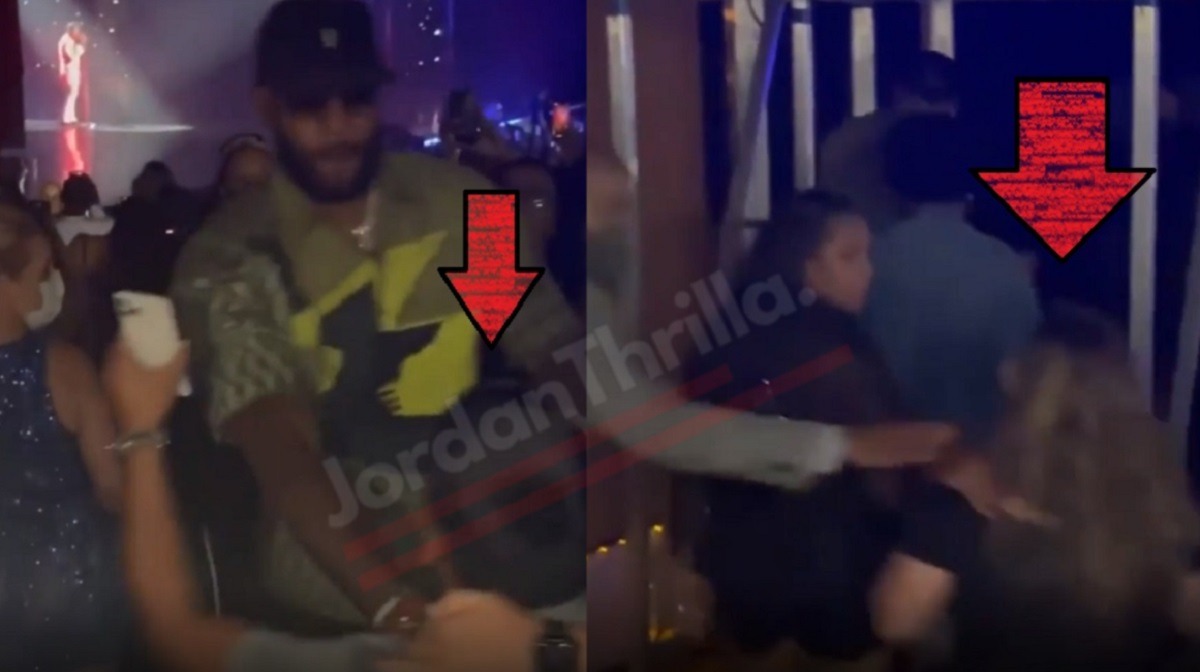 Celebrities hate being bothered when they are out having fun with their significant others, and Lebron is no exception. In a viral video Lebron James pushed a fan trying to take a picture of him during an Usher concert. In retaliation a woman tried fight Lebron James' wife Savannah, who was presumably the man's girlfriend.
In the footage Lebron pushed the fan at the Usher Concert the same way Dave Chappelle did in the infamous skit you can see below. The situation got more hilarious when the man's girlfriend tried to fight Savannah James for Lebron pushing her boyfriend. You can see the woman following Savannah James and LeBron out the concert near the end of the clip before security stepped in front of her.
Lebron was like..

It will be interesting to see how the general public reacts to this situation. Was Lebron acting Hollywood by not stopping to take a picture of a fan? It's not often you see LeBron treating a fan in such a demeaning way.
Nevertheless sometimes fans need to know when it's best to let a famous person just be unbothered like a normal person. This is almost like how Jay Z snatched a phone from a fan during a party last year.
Author: JordanThrilla Staff